Sweet Retreats
Become Yourself
Welcome
Are you ready to discover yourself in paradise?
Attending a sweet retreat is not your average vacation experience.
WHAT ARE SWEET RETREATS?
It is a way to kick start new life choices and integrate physical training with a positive attitude into your life at home. Our retreats promote feeling great, learning new skills, eating delicious, nutritious foods, and enjoying every minute of it.
Why not start living your life more fully NOW? Whether you are an acrobat or a lawyer, here is your chance to join the circus. 
Sweet Retreats are 7-9 day all inclusive vacations with healthy meals, community, and daily classes with world-class teachers.
All levels are welcome, no experience required.  
We offer classes from yoga, fitness and creative movement to aerial arts, handstands, flexibility, partner acrobatics and even twerking!  
It's truly an experience that will change your life!  
WHERE are Sweet Retreats?
Sweet Retreats are held at our Monkey House (Casa Chango) in Puerto Escondido, Mexico where the weather is perfect, food is amazing, and the surf is always up.  Accommodations and meals are included in all retreats.
How do Sweet Retreats work?
Sweet Retreats works like a refresh button.  It allows you to step away from your life for a total immersive experience.
From the moment you arrive, you are welcomed into a new family.  By the time you leave, you will have friends from all over the world, tools to help you live your life more fully, and a body that is more energized, open and capable than ever before.
Should I come?
If you want to learn from teachers who are masters in their fields, then yes, come!
If you want to learn skills that can propel you into new levels of fitness, creativity, and impressing your friends at parties, then yes you should come.
If you like to hang out with people who have integrated play, functional fitness, nutrition, community, and "being real" into their lives, then you should definitely come.
The most common quote from Sweet Retreaters has been "I feel most like myself here."  If you want to feel the most like YOURSELF, then you for sure NEED to come.
Depending on your retreat theme,
classes include…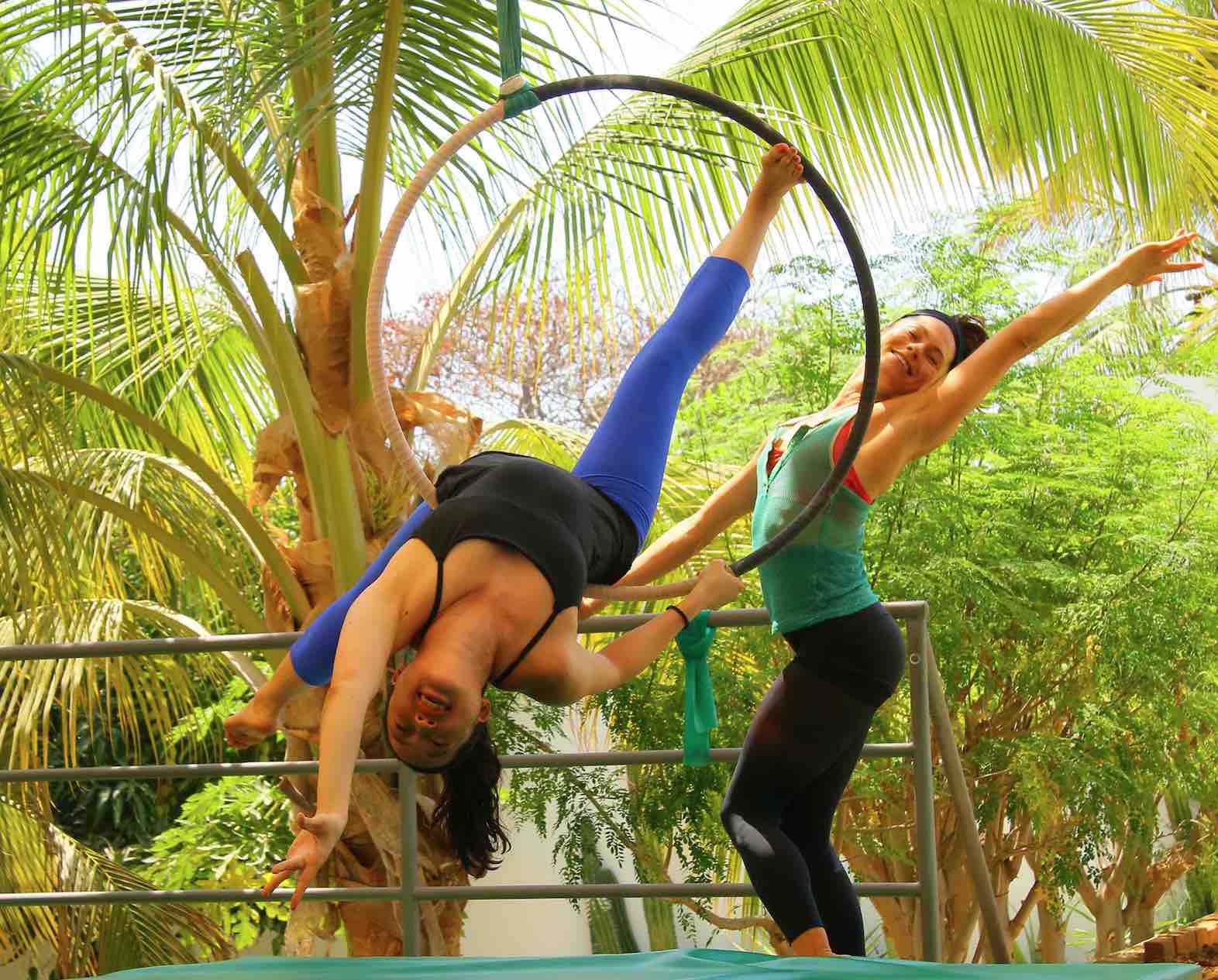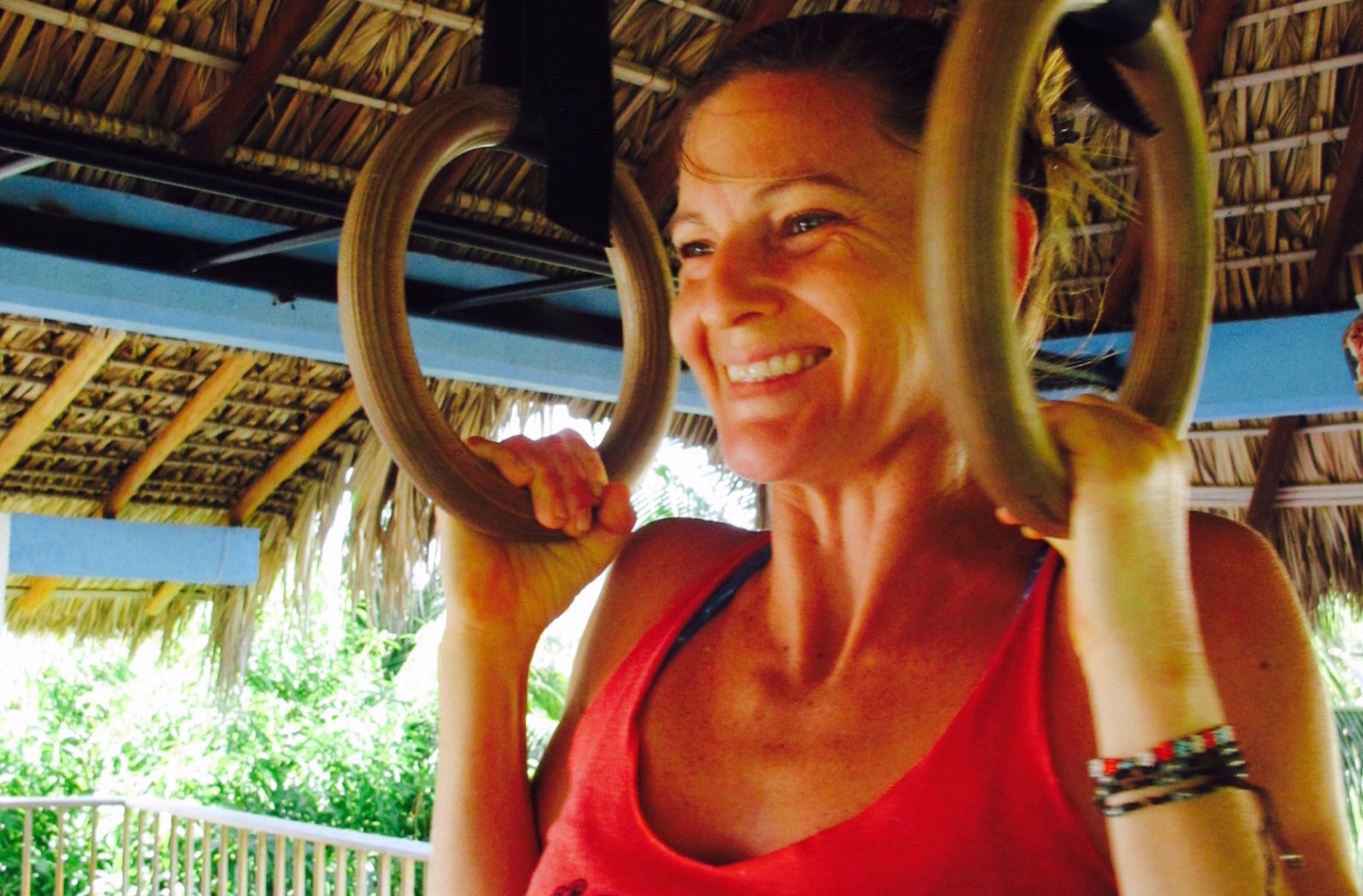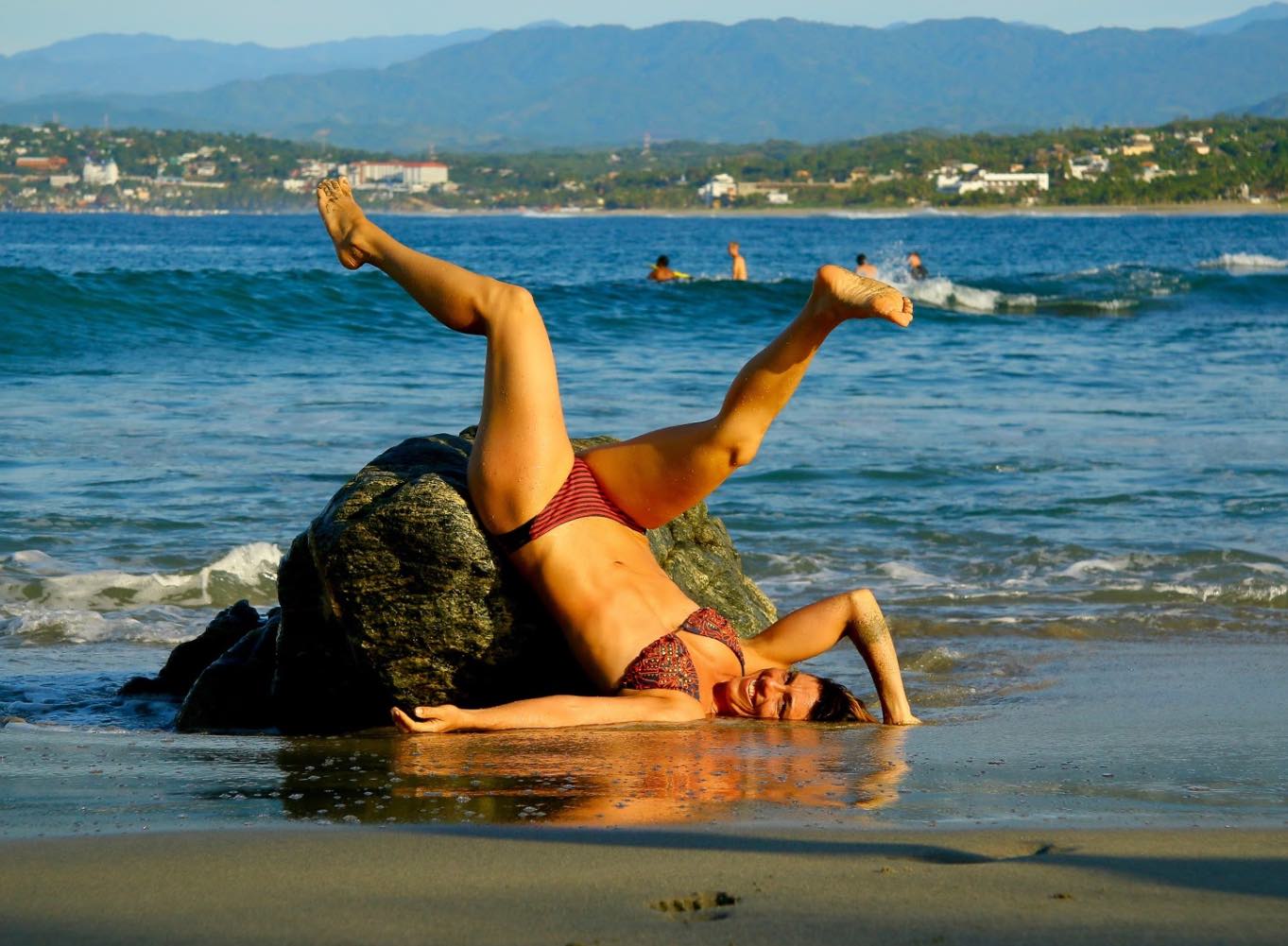 Aerial Skills
Aerial Improv & Choreography
Performance Skills
Handstands
Flexibility
AcroYoga / Partner Balance
Yoga
Surfing
Fitness Training
Nutrition / Food Preparation
Lifestyle coaching
Personal Wellness Development
Spanish
Monkey Fitness
Aerial Yoga
Functional Movement
Dance
Hula Hooping
Twerking!
Our retreats are held at our Monkey House Commons just a few yards from the ocean.  It is safely gated, private, spacious, and still a hop, skip and a jump from the beach and shops.  On the property we have the Monkey House Gym, the Monkey House Kitchen and community hang out space open all day and night, a smaller palapa training/stretching space, ocean view rooftop to watch the beautiful sunsets, a swimming pool, hammocks, and wi-fi.  
Rooms are simple and clean with a fan, full bathroom, private terrace w table and chairs.  
Space is limited, so reserve as soon as possible.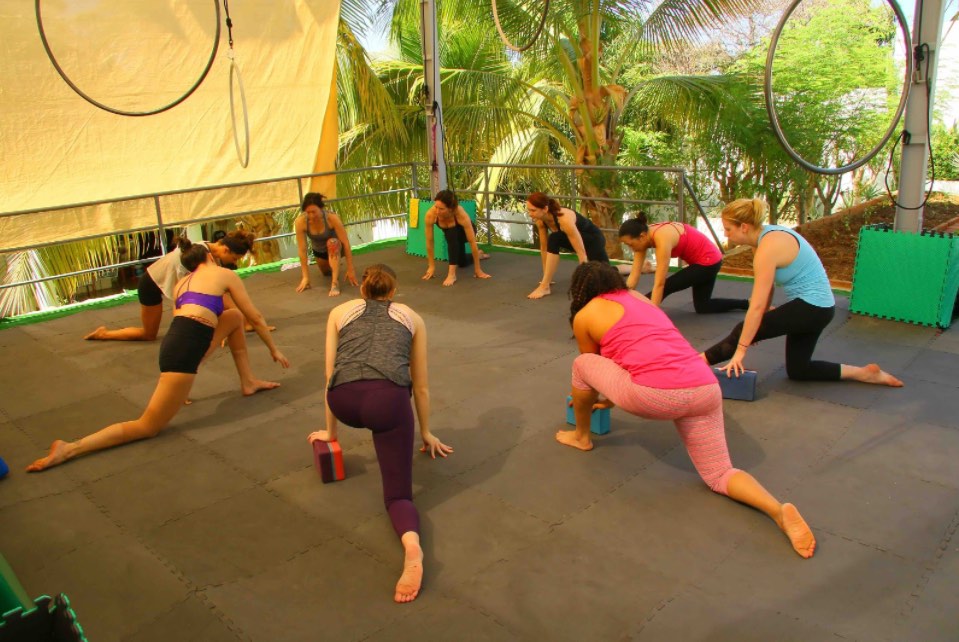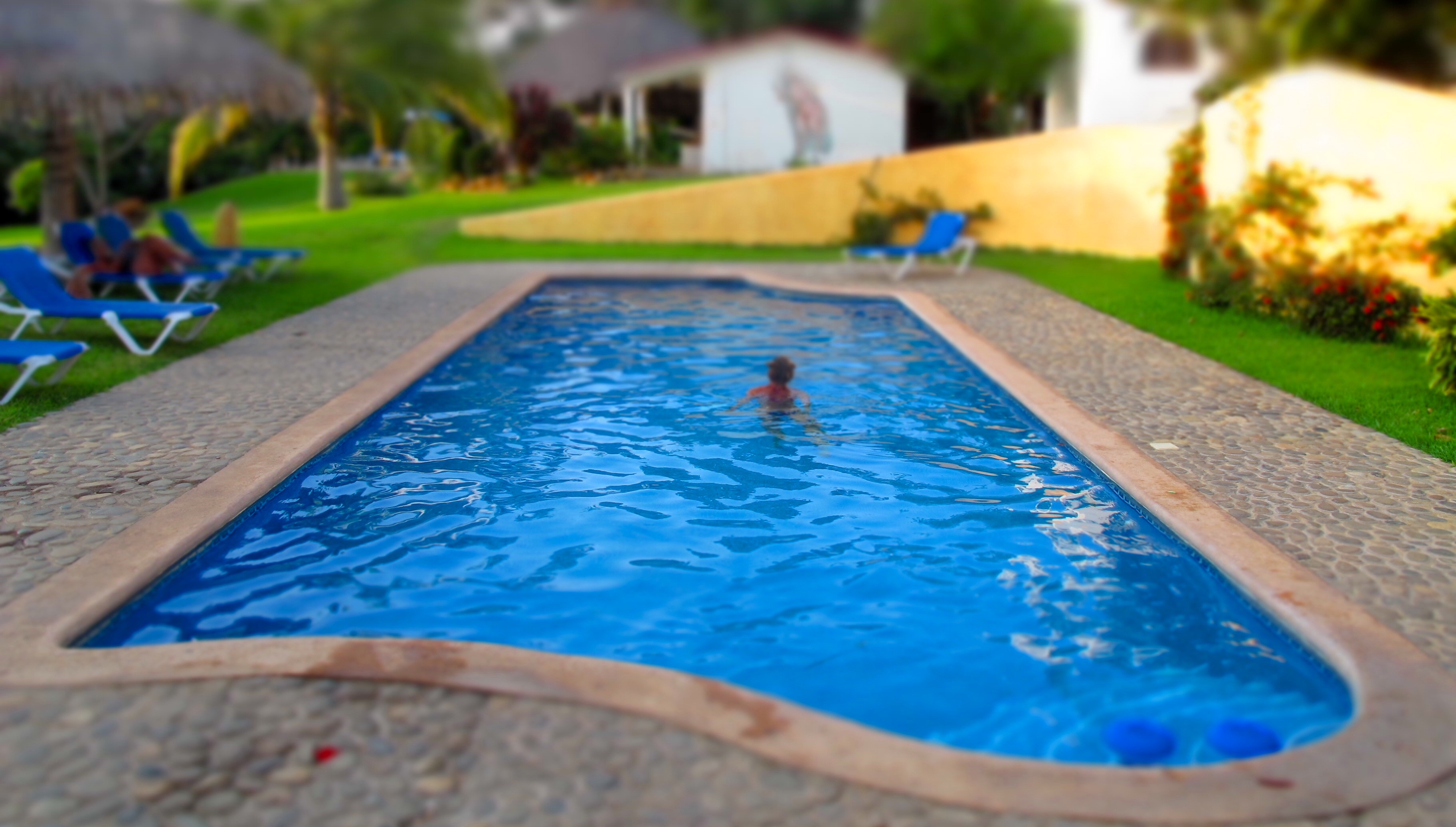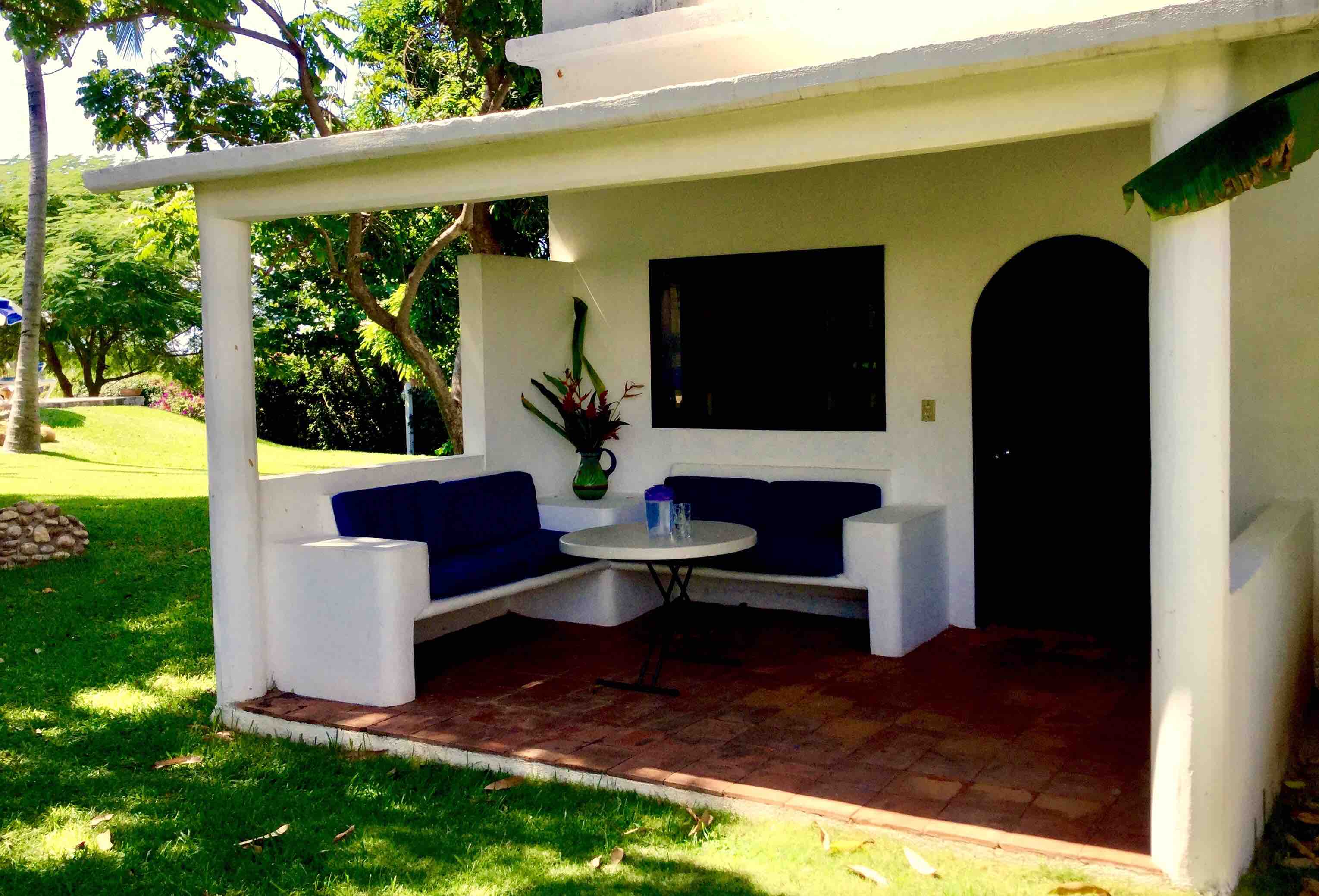 Breakfast, lunch, and dinner is included on most retreats.  The food will be grounding,  nourishing and amazing!  'Meal Master Skillet' will prepare the most delicious, nutritious meals made with local, fresh vegetables, meats, fish, grains and legumes.  Our ingredients come directly from our organic garden or other local farms.  All meals have gluten free and vegetarian options and can accommodate most special food needs and allergies.  We make our own granola, refrescos, 'ice cream', kombucha, saurkraut, chocolate balls, sauces, dressings and desserts.
You will be welcomed to the table as family and friends.  There is always an abundance of food, and a joyful celebration while eating it.  We dine out at a local restaurant one time during the retreat.  If you have an unusual dietary need, it is recommended to bring any supplements that you need or bring your favorite snacks and protein bars from home.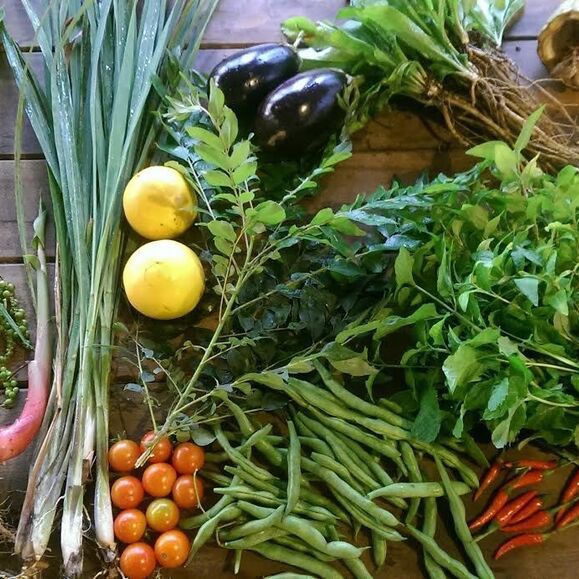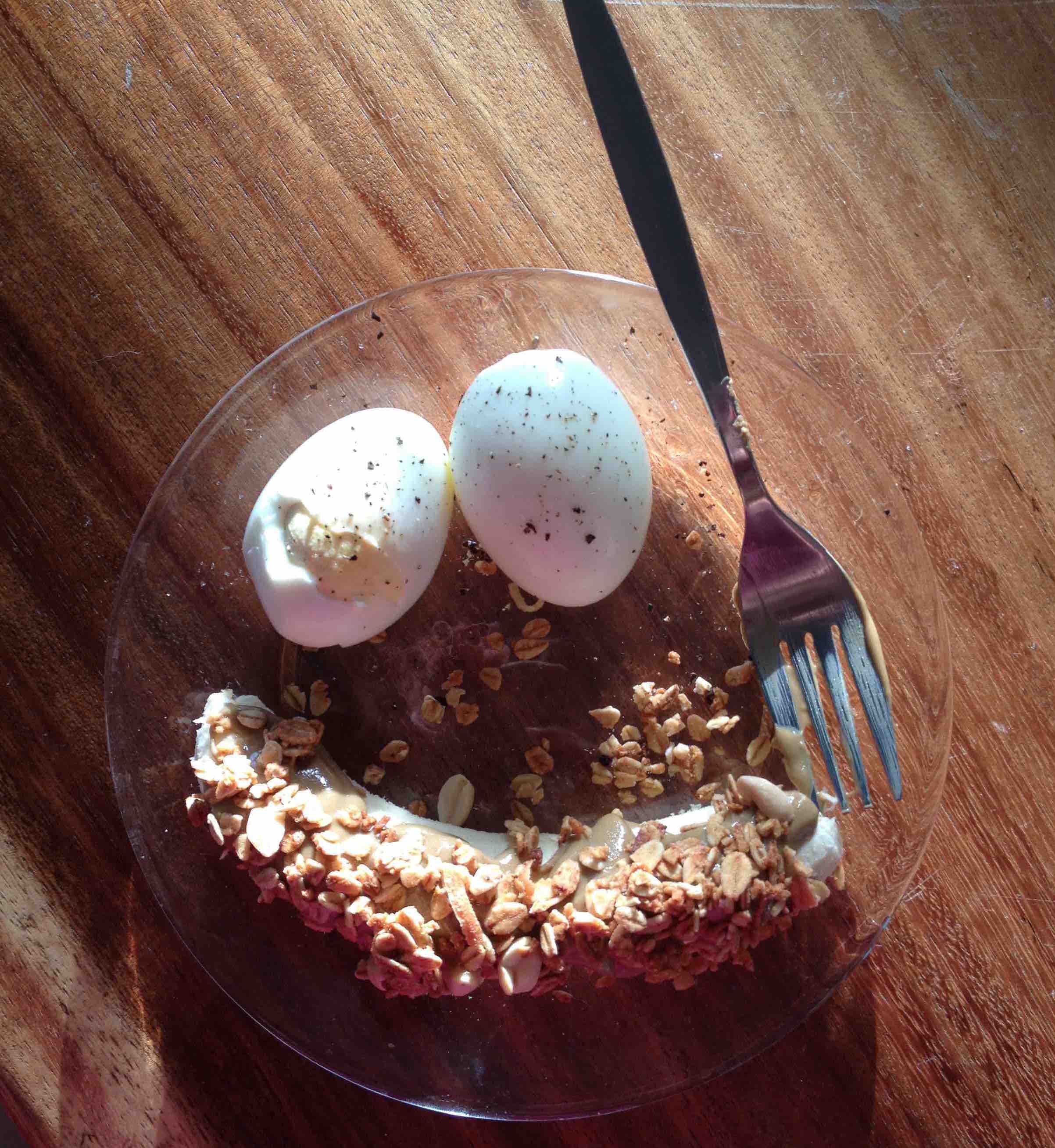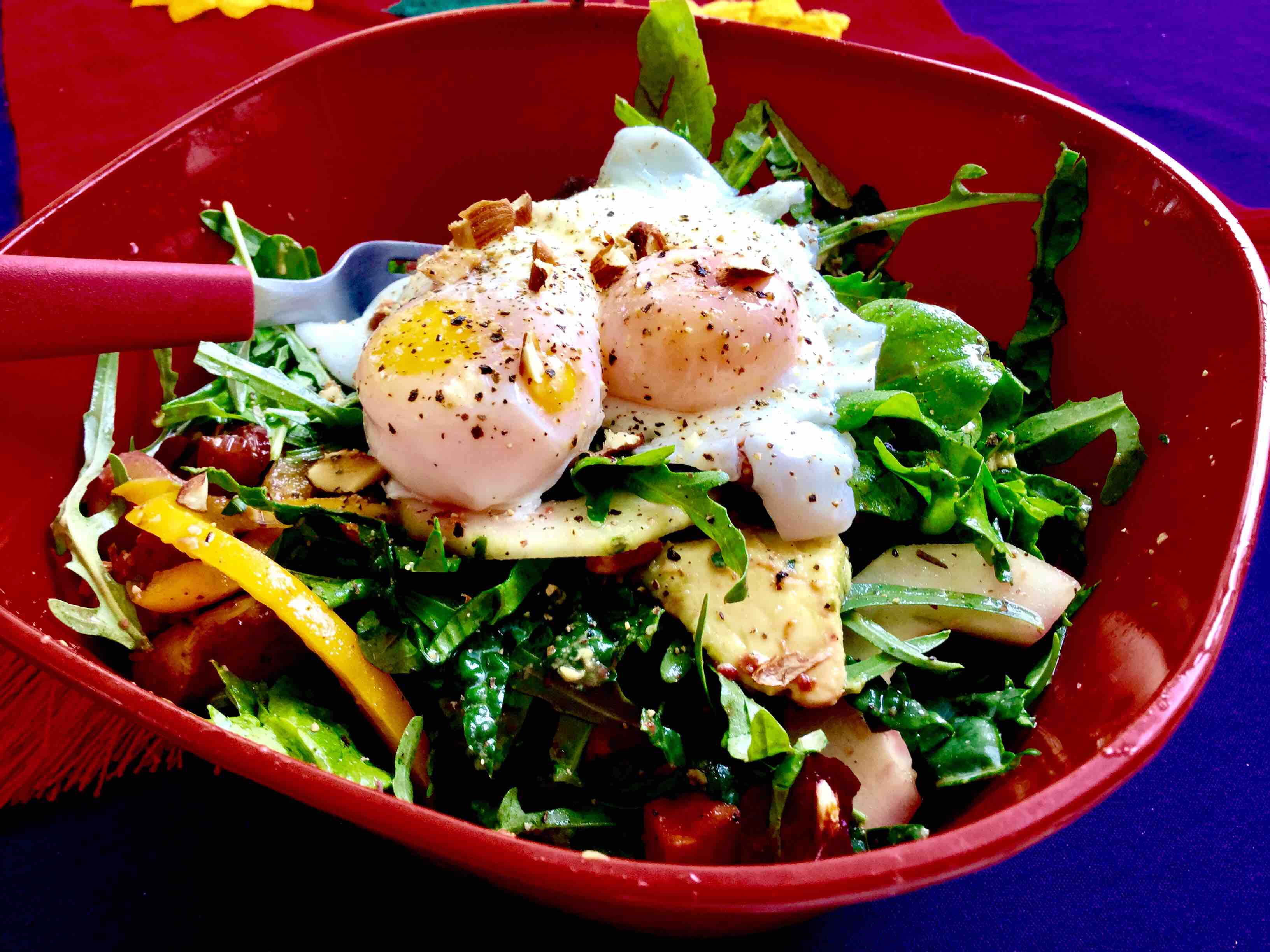 Coffee, tea, and fruit are available all day in the Monkey House Kitchen.

Breakfast, lunch and dinner are served on most retreats.

There are plenty of stores in walking distance for specialty drinks and snacks.
"The week I spent with Sweet Retreats was not only inspiring but uplifting and opening.
I had the honor of meeting 20 strong people who wanted to learn and improve themselves. The energy was contagious and motivating.
I'd recommend this trip to anyone who wants to sweat, swim and smile for an entire week."
– Katherine Hutchinson (Oakland, CA)
Sweet Retreats has encouraged me to be a better version of myself both physically in the circus arts and also personally in my interactions with friends and the community.  The instructors at Sweet Retreats are not only world class performers, they are also some of the most caring, beautiful, and authentic individuals. I'm so fortunate to have discovered this paradise of athletic endeavors, delicious food, unending laughter, and all within the gorgeous surroundings.
—  Liz Marotte, Oakland, CA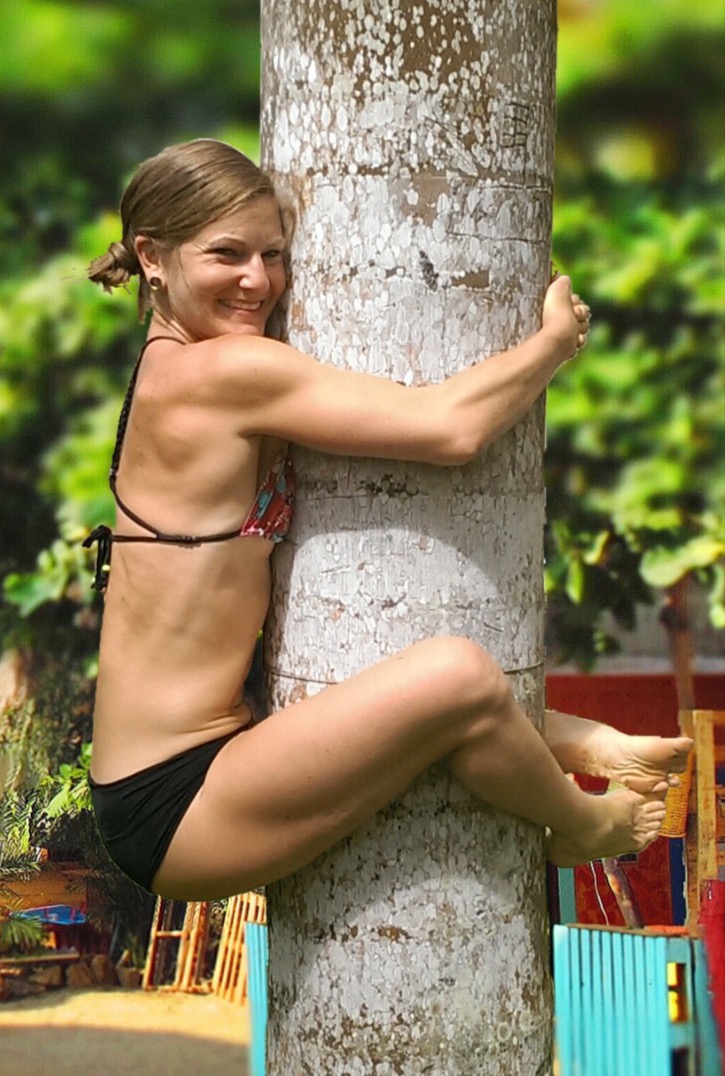 Hi !
I'm Kerri Kresinski, founder/ manager of Sweet Retreats, teacher of aerial tissu, flexibility, handstands, cardio/fitness, yoga, creative movement, act development, and radical self-expression, nutritionalist, life-coach, visionary and believer in dreams.
Technique and physical strength have never come naturally to me. I have had to figure things out along the way, and I still find the joy in it.
I express my passion through movement have performed in shows and festivals all over the world.
It is my life's purpose to support myself and others to find our unique truths and live our dreams,
As a teacher, I love to work with all body type to deepen body awareness, physically, emotionally, and energetically, celebrating successes big and small.
When we dive into our bodies and and climb out of the linear mind, we cultivate self awareness that can open us up to creating a life that is better than we could have ever imagined. This is our life. Let's live it!
I would love to see you at our next Sweet Retreat this year.
LIVE BIG!
Love,
Kerri
My Team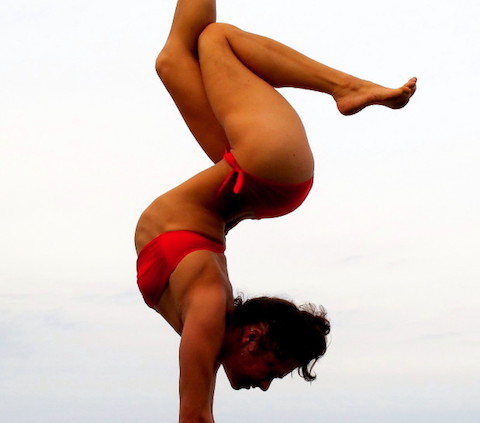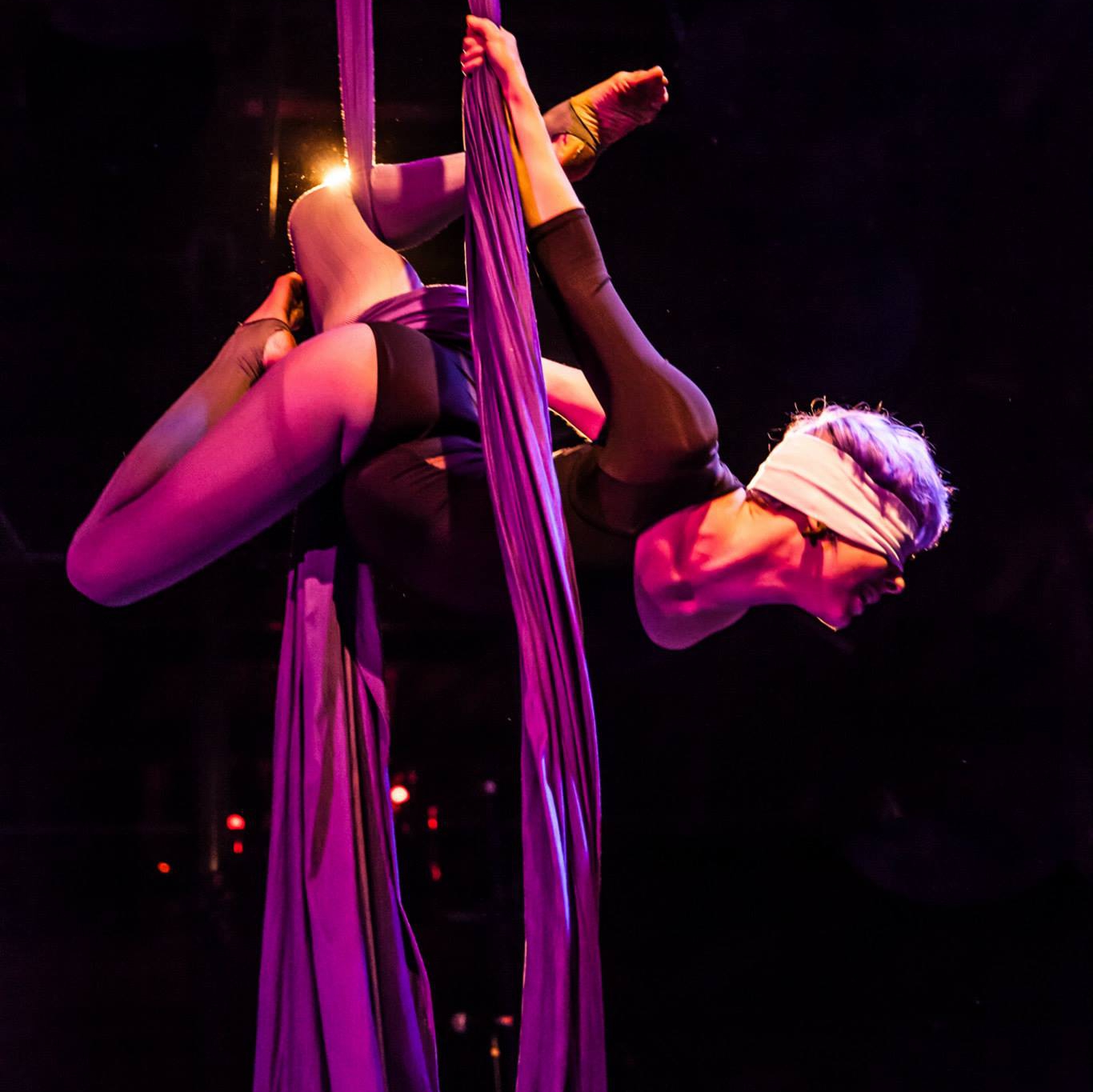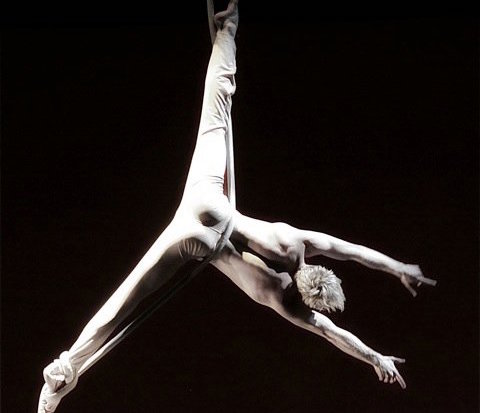 Chloe Marvel Light Axelrod  (aerial hoop, flexibility), a born and raised San Franciscian, has over 15 years of circus training, and over 10 of circus teaching.  Chloe's specialty is aerial hoop, and she excels at contortion, hand balancing and flying trapeze.  On the hoop, she synthesizes years of training, a love for spinning, strong, fierce passion for movement into a whirlwind of virtuosic expertise.  Through teaching and performing she shares the magic of circus all over the world.  Chloe and Kerri perform together as 'Sita-licious.'
Shaly Acerodon has been performing since she could barely talk. She began playing violin at the age of two and went on to study music, dance, and theatre passionately for many years. After pursuing a B.F.A. in Drama at New York University, Shaly discovered circus in 2011 and never looked back. Her greatest joy is sharing the art of aerial acrobatics with others in a playful, supportive environment. She strives to instill body awareness and confidence in her students who range from age two to seventy-two. Shaly is full of gratitude to live a life teaching and performing from her home in the San Francisco Bay Area to the awe-inspiring beaches at Sweet Retreats.
Brett Womack (Int/Adv Rope, tissu, choreography, performance)Brett is a critically acclaimed aerialist who has been teaching and performing professionally for over 14 years. The San Francisco Weekly has described Brett's work as "Stunning to behold."  He has won numerous awards and has performed all over the world in circus and on television.  Currently based in Los Angeles, Brett and his partner, Rachel Bowman, perform and teach with a passion to share their love of aerial art.  The duo founded 'Womack and Bowman-The Loft' in North Hollywood.   www.WomackandBowman.com  Here is a video of Brett's work.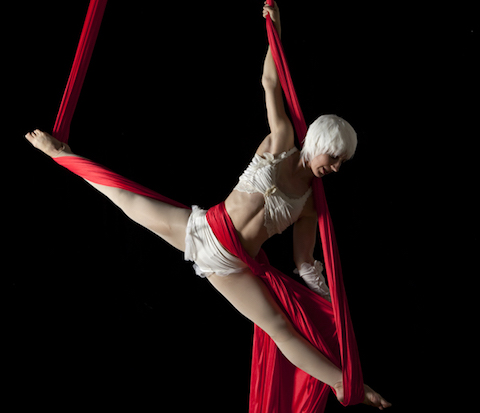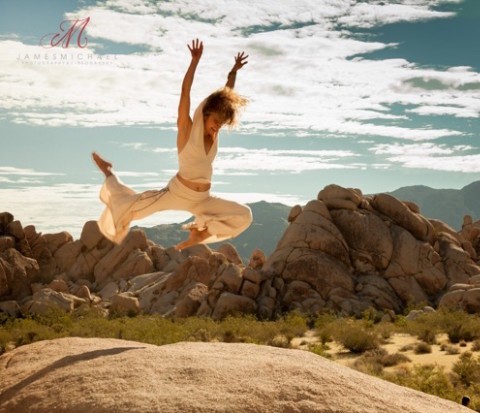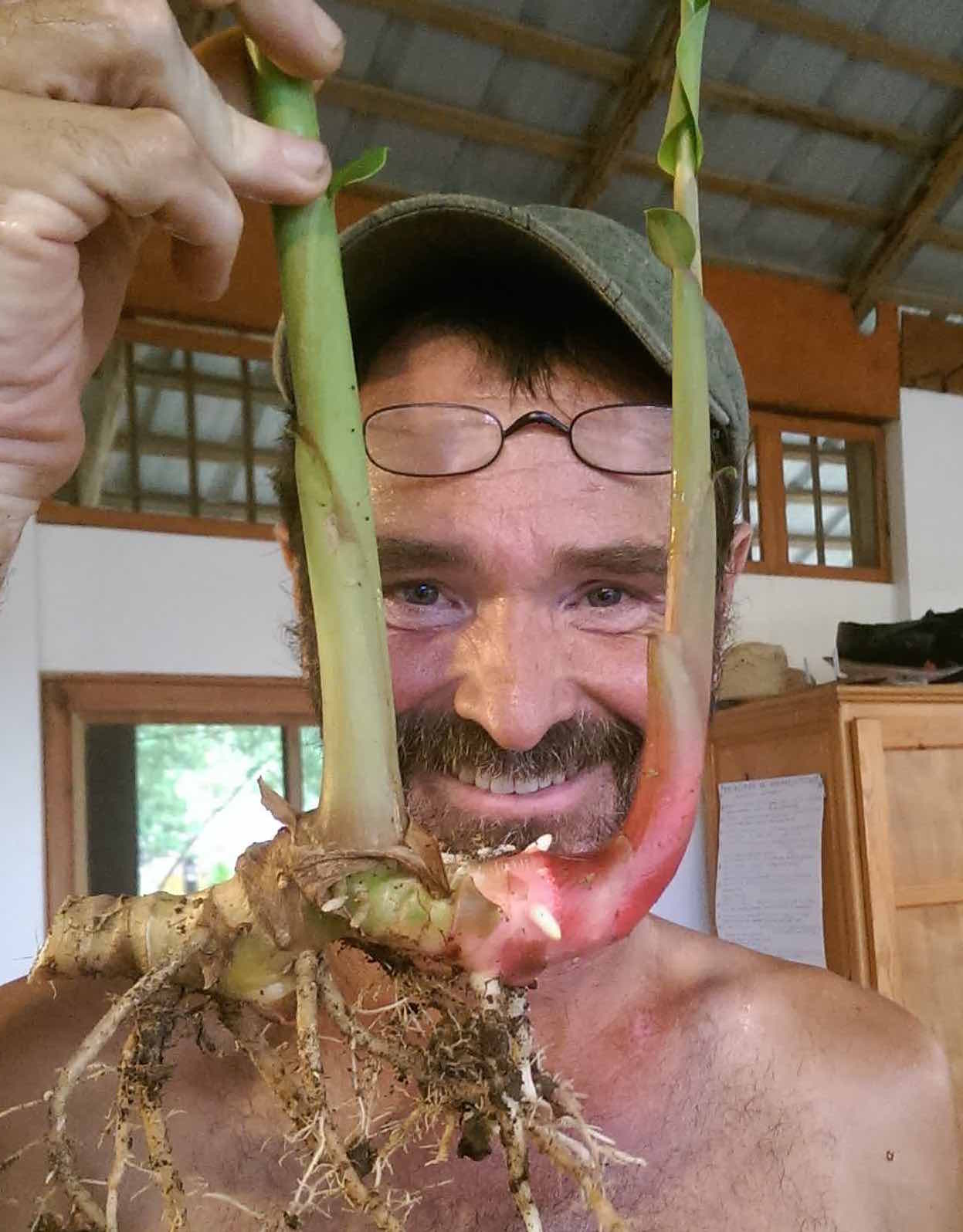 Rain Anya  (Rope and Tissu)
Rain Anya is a founder and co-artistic director of the aerial theatre company, Paper Doll Militia. With over two decades of experience onstage, Rain's life's work is in the integration of circus arts with other performance and movement disciplines. Rain is also a passionate aerial arts and yoga instructor. She has taught classes, specialty workshops, and private lessons at over 25 different facilities across the US and the UK.. 
Alyssa Decaro (yoga, Shake Your Asana)
Alyssa is a lover of movement, music and life! She has been a movement artist for over 30 years including Yoga, Dance, Gymnastics and Martial Arts. Movement is her primary language and method of downloading universal truths and she feels blessed to share this with others.  Alyssa has been teaching Vinyasa Flow Yoga for 14 years and is known for her creative sequencing, precise alignment and natural flow. She has a fresh approach to yoga by maintaining curiosity as the evolving practice.
Farmer Stu "Meal Master Skillet"
Born in Australia, raised on an agricultural farm in East Africa, Stuart's life has always revolved around growing and preparing food.  He is at home in the garden and in his power in the kitchen.  Stu's veggies are the best!
Stu also worked in the film industry for 20 years, and has a keen eye for photography.  He gifts us on every retreat with hundreds of amazing photos to show our friends.  His attention to light and catching people in the right moments makes his photos keepers for life.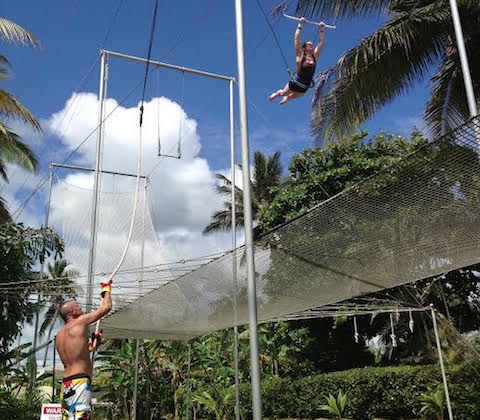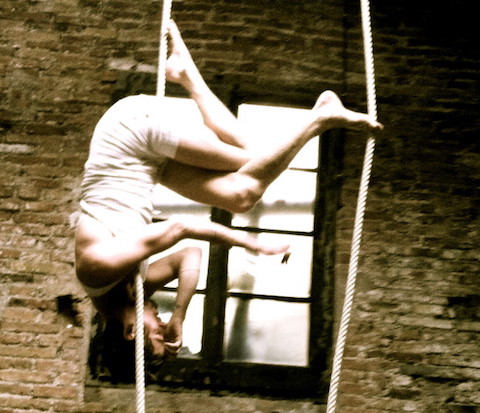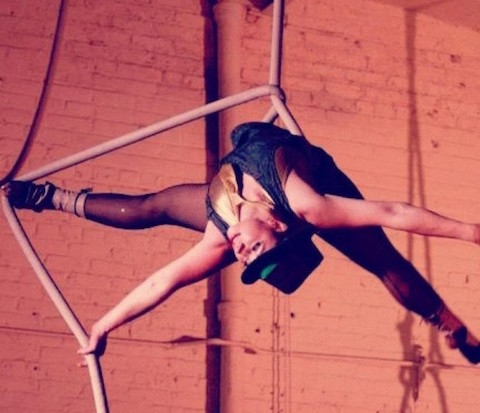 Susie Williams is an aerial performer, choreographer and instructor in New York City. She specializes in rope, silks and flying trapeze and is loving her new work with double trapeze.
Cohdi Harrell (trapeze, rope, flexibility, handstands, creative movement, act development)
A primarily self taught trapeze artist and an untrained dancer, his unique approach to acrobatics has brought him international acclaim; hailed as "vital to the evolution of contemporary circus in America." His work takes him around the world and has been featured in the New York Times, National Geographic, CNN and many other publications he doesn't read.
Niff Nicholls is an artist and has a background studying theater, music, cheer, and art with a BFA in illustration from Ringling College of Art and Design.
Her students have gone on to study in professional programs, including Circus Smirkus, and Ecole National de Cirque Quebec.
The first time I went to Sweet Retreats I was at a crossroad – both for my aerial training and in my professional life. Sweet Retreats gave me the confidence to move to the next level in both. A supportive and fun training environment, that extends beyond the mat into the communal social nature of the retreat, Sweet Retreats gets under your skin!
I came away bursting with new skills and excited to share them, and a whole range of new friends from around the world. But more importantly, it gave me time and space to reconnect to myself and a chance to remember what inspires me. There's nothing quite like being away from it all, surrounded by like-minded people all out to stretch their bodies and minds, to focus the mind.
Two retreats later I have the confidence to take my aerial to the level I want to – having spent time working on performance skills in a safe environment. And I've left my energy-sapping government job to move into the charity sector where I feel more myself again.
So thanks Sweet Retreats!
– Nicola Freedman (UK)
Upcoming Retreats
Space is limited, so sign up now!
Upcoming Retreats
---
Fall 2018 Retreats!
Personal Retreat
October 20-27, 2018
Advanced Aerial Hoop Retreat
November 3-11, 2018
Only 3 spots left!
Family Yoga & Circus Fit Thanksgiving Retreat
November 17-24, 2018
Almost full!
Int/Adv Aerial Silks & Rope Retreat
w guest teacher Jenn Bruyer
SOLD OUT
Dec 1-8, 2018
Holiday Family Retreat
December 28-Jan 4, 2019
---
Winter/Spring 2019
Yin/Yang Intermediate Aerial Retreat
Aerials by day/ Self-care by night
w guest teachers Kameko Shibata & Jocelyn Rudig
January 25-February 1, 2019
Basic Acrobatics & Handstands Retreat
w guest teacher Shira Yaziv
February 16-23, 2019
Aerial Escapades
Int/Adv Silks & Rope Retreat
w guest teacher Sarah Bebe Holmes
March 1-8, 2019
Aerial Sling Retreat
w guest teacher Jenn Bruyer
March 23-30, 2019
Only 4 spots left!
---
Early bird pricing available now!
Email sweetretreatsdr@gmail.com for more information.
Sign-Up for more info about Circus Fitness, health, nutrition, and to be the first to hear about upcoming workshops, retreats, discounts, & special offers: