Upcoming Retreats
Email us for discounts for our Fall 2019 Retreats!
---
Sweet Retreats
Relax – Exercise – Eat – Beach – Repeat!
Welcome

Are you ready for a relaxing train-cation in paradise?
SWEET RETREATS are week long all inclusive vacations

with healthy meals and world-class teachers.
Located at Casa Chango (Monkey House) in Puerto Escondido, Mexico.
Everyone is welcome.
We have retreats with varying activity levels and interests. Adventure Retreats, Aerial Intensives, Fitness Retreats, and
FAMILY RETREATS too!
Classes in fitness

,

yoga, aerial arts, stretching, creativity, handstands, and dance! Nature excursions too!
Burnt out? Need a break? Want to get into your body? Want to feel better than ever? Here is your chance to recharge and thrive!
Have a great time and go home feeling alive and inspired!
Choose your own adventure!
Retreat classes and activities may include…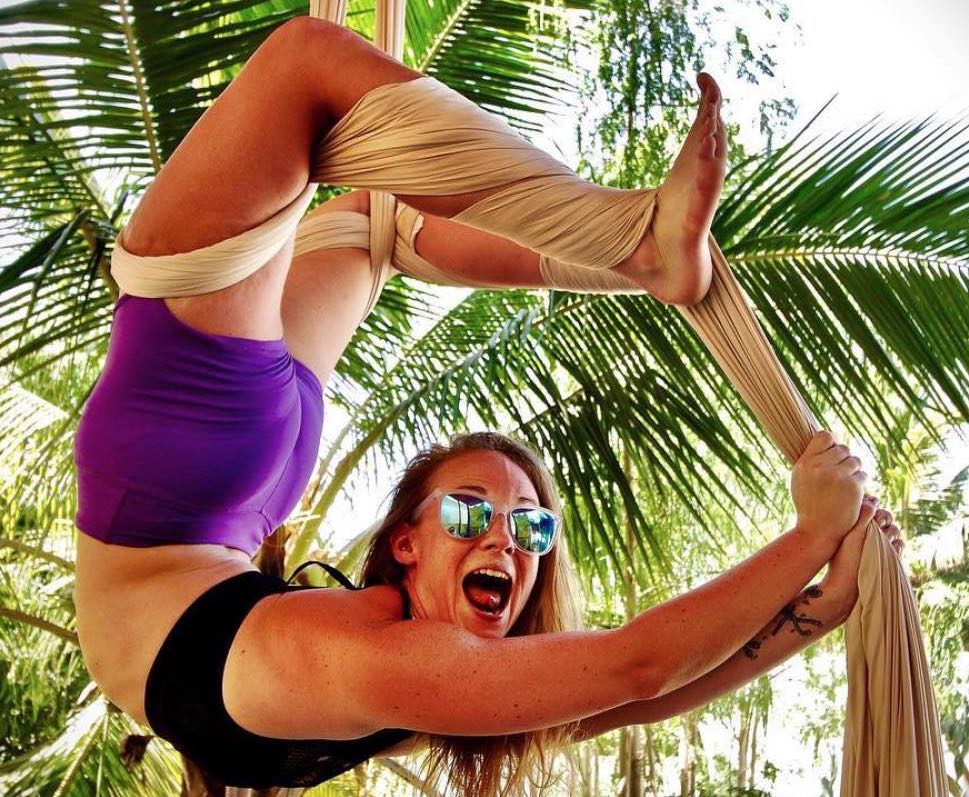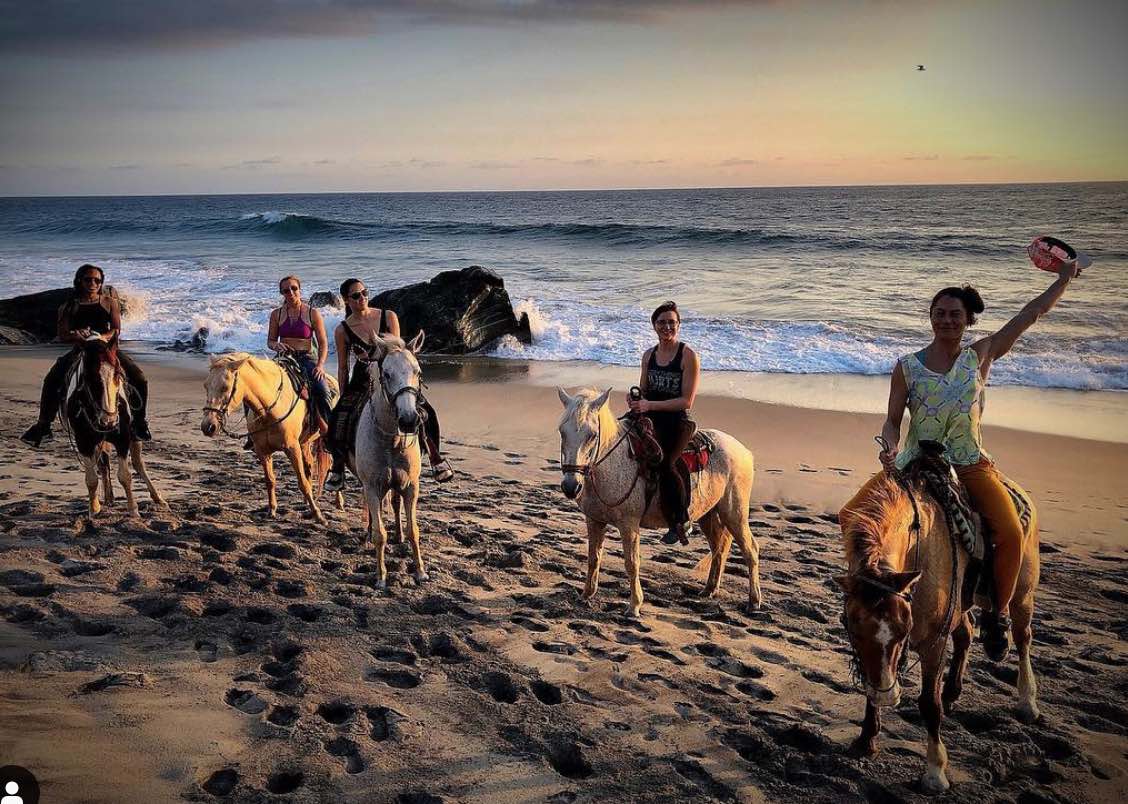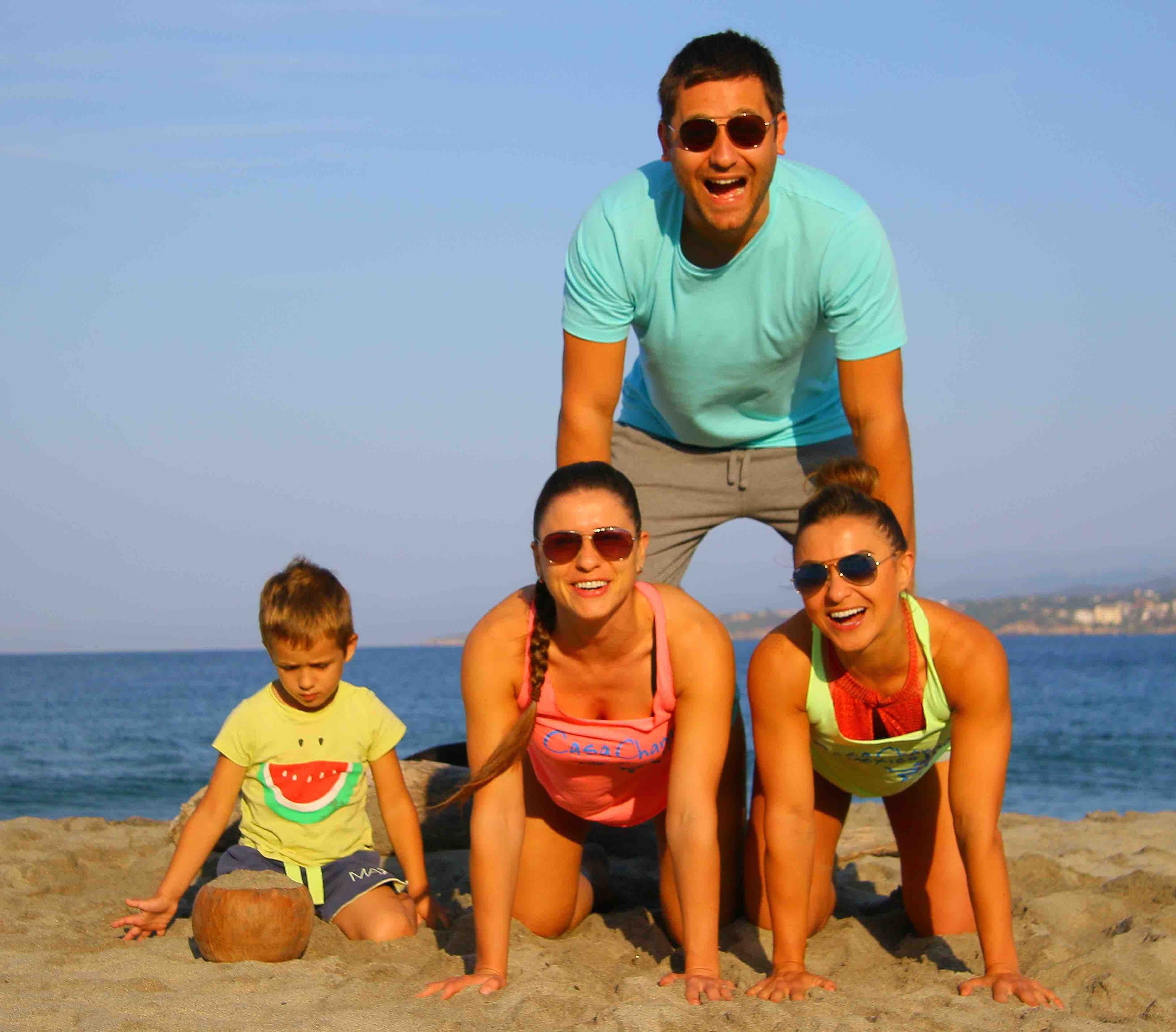 Aerial Skills
Aerial Improv & Choreography
Performance Skills / Artistry
Handstands
Flexibility
AcroYoga / Partner Acrobatics
Yoga
Surf & Nature Excursions
Dance
Nutrition
Lifestyle coaching
Spanish
Circus Fitness
Aerial Yoga
Activities and Classes for Kids
Child Care & Date Nights
Hula Hooping
Nature Excursions
---
---
Aerial Intensive Retreats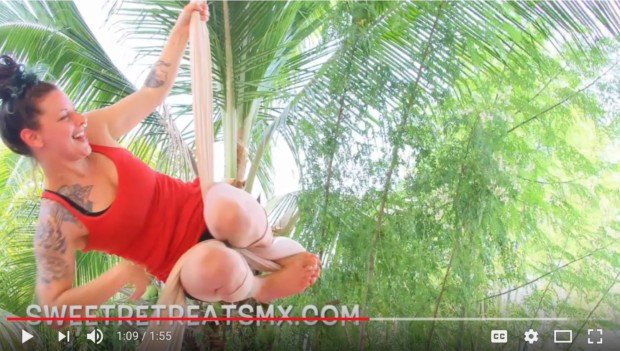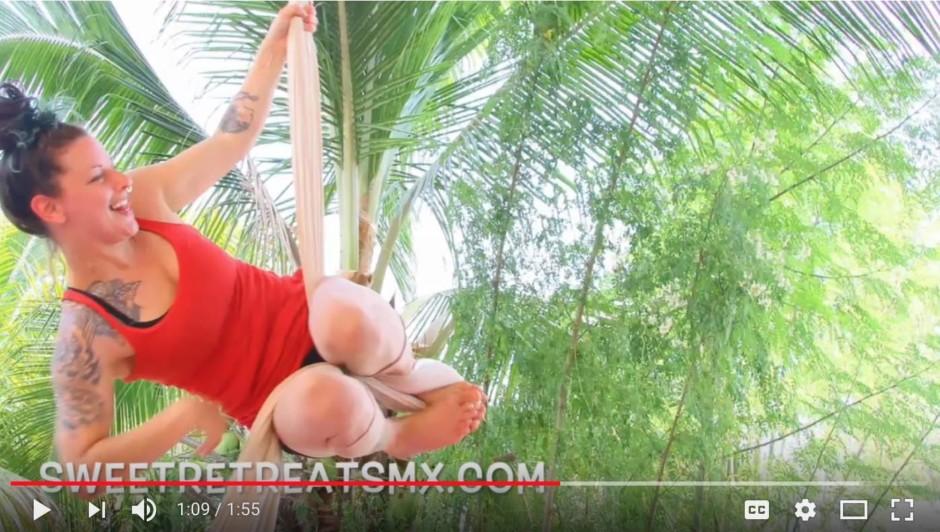 Our retreats are held at our Casa Chango (Monkey House) Retreat Center just a few yards from the ocean. It is safely gated, private, spacious, and still a hop, skip and a jump from the beach and shops. On the property we have the Casa Chango Gym, the Casa Chango Kitchen and community hang out space open all day and night, a smaller palapa training/stretching space, ocean view rooftop to watch the beautiful sunsets, a swimming pool, hammocks, and wi-fi.
Rooms are simple and clean with a fan, full bathroom, private terrace w table and chairs.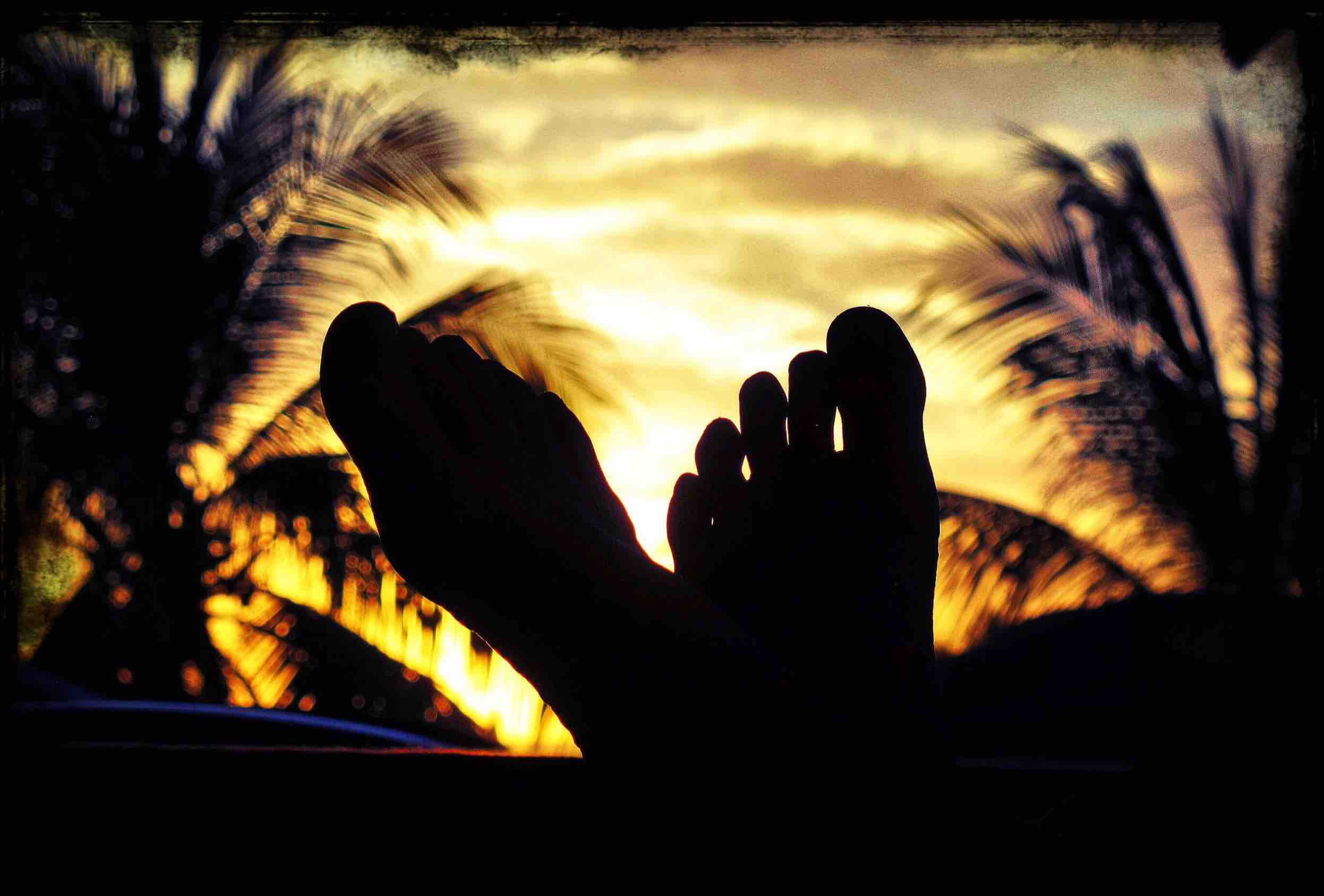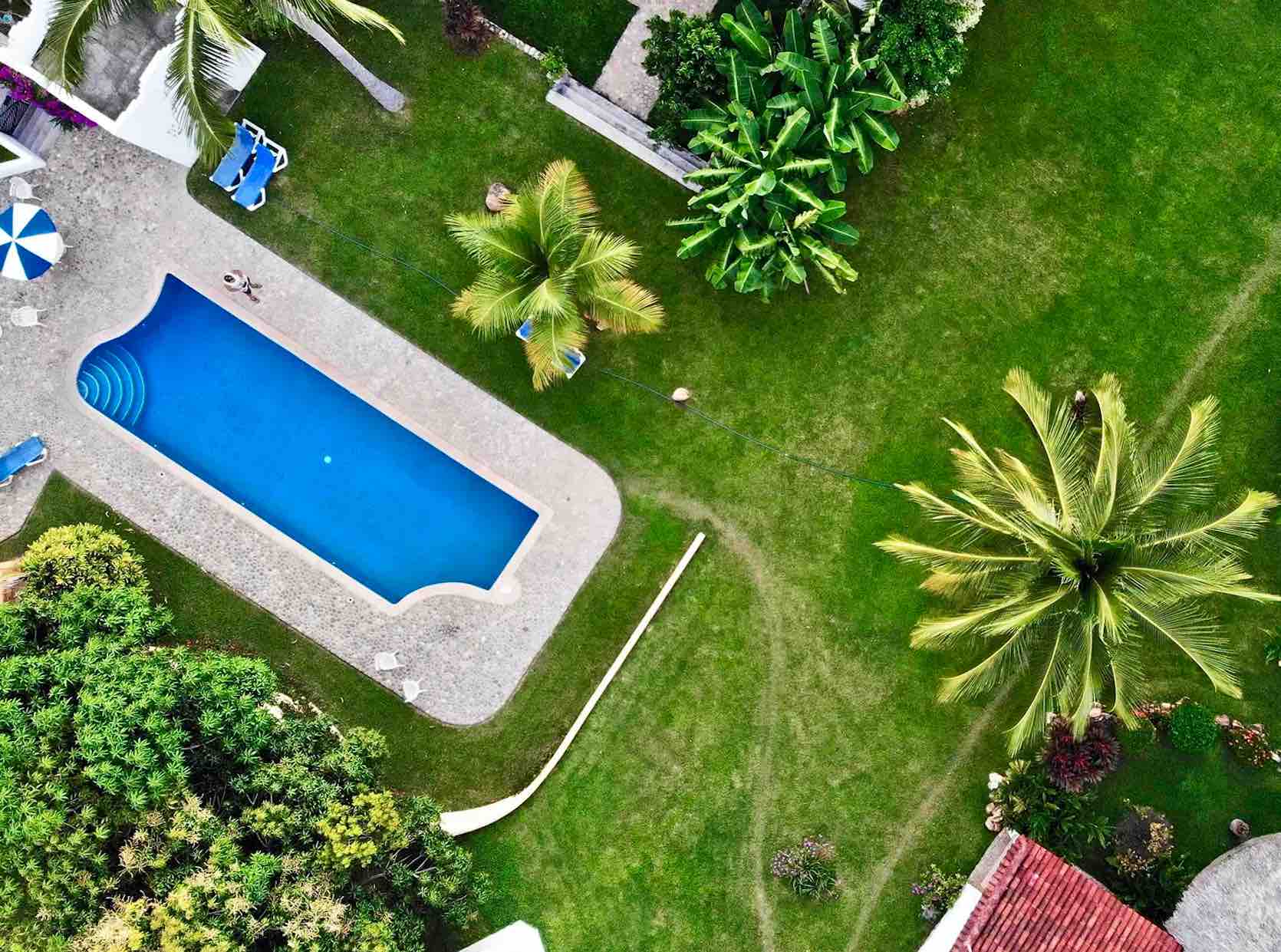 \
Breakfast, lunch, and dinner is included on most retreats. The food is grounding, nourishing and amazing! 'Meal Master Skillet' prepares the most delicious, nutritious meals made with local, fresh vegetables, meats, fish, grains and legumes. Our ingredients come directly from our organic garden or other local farms. All meals have gluten free and vegetarian options and can accommodate most special food needs and allergies. We make our own granola, refrescos, 'ice cream', kombucha, saurkraut, chocolate balls, sauces, dressings and desserts.
You are welcome to our table as family and friends. There is always an abundance of food, and a joyful celebration while eating it. We dine out at a local restaurant one time during the retreat.

"The week I spent with Sweet Retreats was not only inspiring but uplifting and opening.
I had the honor of meeting 20 strong people who wanted to learn and improve themselves. The energy was contagious and motivating.
I'd recommend this trip to anyone who wants to sweat, swim and smile for an entire week."
– Katherine Hutchinson (Oakland, CA)
Sweet Retreats has encouraged me to be a better version of myself both physically in the circus arts and also personally in my interactions with friends and the community. The instructors at Sweet Retreats are not only world class performers, they are also some of the most caring, beautiful, and authentic individuals. I'm so fortunate to have discovered this paradise of athletic endeavors, delicious food, unending laughter, and all within the gorgeous surroundings.
— Liz Marotte, Oakland, CA
At Sweet Retreats, we pride ourselves on quality, and this starts with our instructors. No matter which retreat you sign up for, you are guaranteed to have world class instruction. Each retreat has a different focus, and all of our teachers are masters of their disciplines. You can see descriptions of each retreat with teacher bios here.

Chloe Axelrod, Shaly Acerodon, Jenn Bruyer, Paper Doll Militia, Kerri Kresinski, Cohdi Harrell, Kameko Shibata, Jocelyn Rudig, Shira Yaziv, Maia Adams, and more.
The first time I went to Sweet Retreats I was at a crossroad – both for my aerial training and in my professional life. Sweet Retreats gave me the confidence to move to the next level in both. A supportive and fun training environment, that extends beyond the mat into the communal social nature of the retreat, Sweet Retreats gets under your skin!
I came away bursting with new skills and excited to share them, and a whole range of new friends from around the world. But more importantly, it gave me time and space to reconnect to myself and a chance to remember what inspires me. There's nothing quite like being away from it all, surrounded by like-minded people all out to stretch their bodies and minds, to focus the mind.
Two retreats later I have the confidence to take my aerial to the level I want to – having spent time working on performance skills in a safe environment. And I've left my energy-sapping government job to move into the charity sector where I feel more myself again.
So thanks Sweet Retreats!
– Nicola Freedman (UK)
Sign-Up for more info about Circus Fitness, health, nutrition, and to be the first to hear about upcoming workshops, retreats, discounts, & special offers: