Extra Excursions & Adventures at Sweet Retreats Mexico
Here are some of the day trips we recommend doing during your stay here at Casa Chango Mexico.
Bioluminescence Lagoon
Sunset Horseback Ride on the Beach
Trip to the River
Playa Agua Blanca
Playa Carrizalillo
Zipline Adventure
Surfing
Lagoon Bird Watching Tour
Dolphin Boat Tour
Walking Tour of Puerto Escondido
---
Bioluminescence Lagoon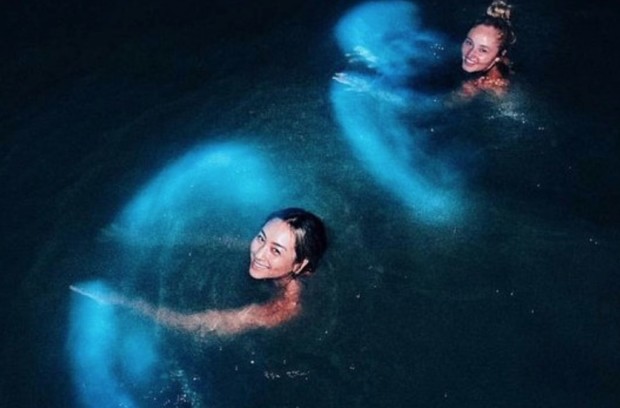 7-10pm, $350 MXN or $20 US
Enjoy the magic of the glowing algae!! You will be picked up from Casa Chango after dinner around 7pm and drive 30 minutes to the Laguna Manialtepec where you will get on a boat out to the dark lagoon. Watch your body glow as you swim in the warm water!
Things to bring: Water, bug spray, towel, dry clothes for ride home. Leave camera/phone behind. Cameras do not pick up the glow of the bioluminescence.
---
Sunset Horseback Ride on the beach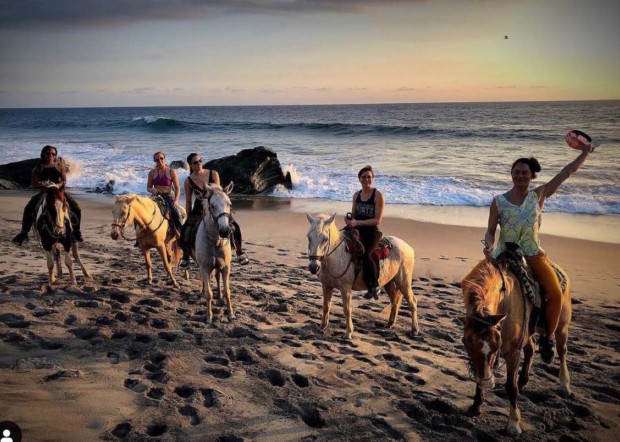 $500 MXN for 1 hour
$800 MXN for 2 hours
Enjoy the beautiful golden hour with a horseback ride along the beach. If you are a beginner, tell the guide and he will give you the most gentle horse. If you are more advanced, there is time to go galloping across the beach. Enjoy the beauty of it all, and get ready for sore inner thighs for a few days!
---
Afternoon Relaxing River Excursion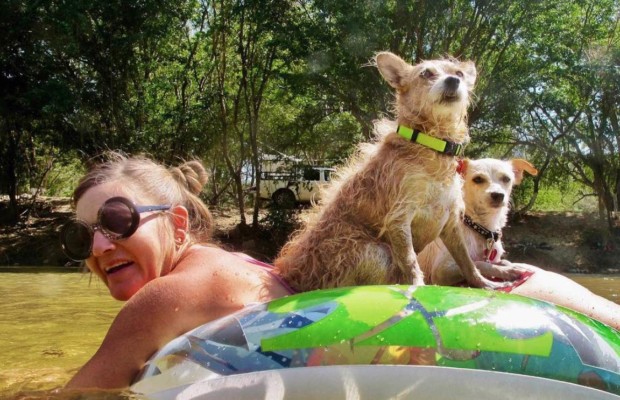 Not available in the summer.
Hop into our truck, and we will take you to our favorite spot at the river. It's a 30 minute drive to our beautiful, remote, and warm water river! Swim, bathe, relax. This is our favorite spot to go to! We hope you like it too! Bring water, snacks, towel, floaties, dogs, sunscreen, hat.
---
Playa Agua Blanca
30 minutes south of Puerto Escondido is a stretch of beach with rock formations creating tide pools to float around in. There are plenty of restaurants where you can grab a coco frio (cold coconut water), cerveza (beer) or guacamole (mashed avocado that tastes like heaven) and totopos (chips). Bring sunscreen because you will want to float around for hours in the tide pools.
---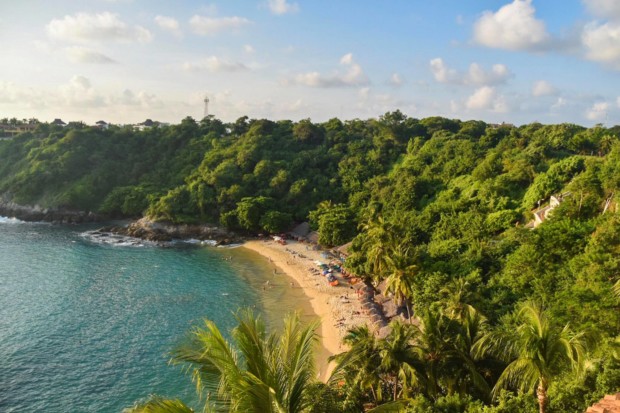 Playa Carrizalillo
This gorgeous cove beach is delightful for swimming, snorkeling, and sipping yummy beverages. You can rent a surf board or paddle board or take a lesson. This is the safest beach to swim in town. The beach is surrounded by cliffs with 169 stairs separating it from the street above. It's well worth the climb!
---
Zip Line Adventure
$1000 MXN or $60 US
7:30am-5:30pm
This full day adventure combines waterfall hikes and a zip line tour through the South Sierra Madre. After a 1.5 hour drive into the mountains, followed by a 20 minute hike to the waterfall and swimming hole. Along the hike you can spot native flora and fauna—birds, bugs, cows, coffee plants and everything else you would expect to see in a tropical forest. Then you'll enjoy the thrill of a zip line tour with five sections spanning a total of 2,500 meters. There are a total of five lines. The first is only 100 meters long, after that there are three of 400 meters, and one of 500. Experienced guides accompany the group throughout and two guides catch you at the end of each line. Everything is very safe and the views are breathtaking. You will eat lunch at the local market in the cute mountain town. Bring a hundred pesos for lunch.
What to bring: water bottle for the whole day, shoes/sandals with straps, cash for lunch, camera, bug spray
---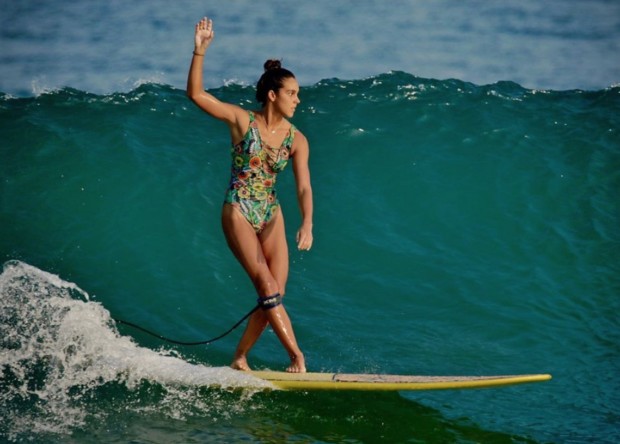 Surfing
Private lesson – $45 USD
Group lesson – $35 USD
Group lesson – $30 USD
Want to give surfing a try? Take a lesson from one of the best instructors in town. Depending on the time of year and the swell, you may surf at Playa Zicatela or Playa Carrizalillo. Bucket list anyone?
---
Lagoon Bird Watching Tour
$800 MXN or $48 US
Take a relaxing and beautiful boat tour of the local Manialtepec Lagoon. See up to 45 different species of birds.

---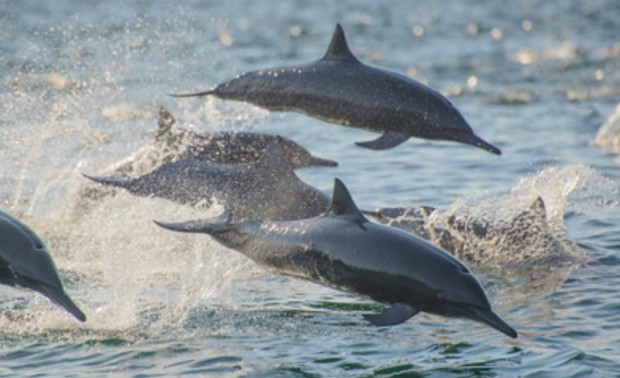 Dolphin Boat Tour
$800 MXN or $48 US
You have to get up before sunrise, but it is worth it. This 2-3 hour tour of the Puerto Escondido coastline also takes you out far enough to see pods of dolphins, and if you are lucky turtles and whales! You can jump out of the boat and swim with the dolphins too! Bring snacks, sunscreen, water, and your camera!
---
Walking Tour of Puerto Escondido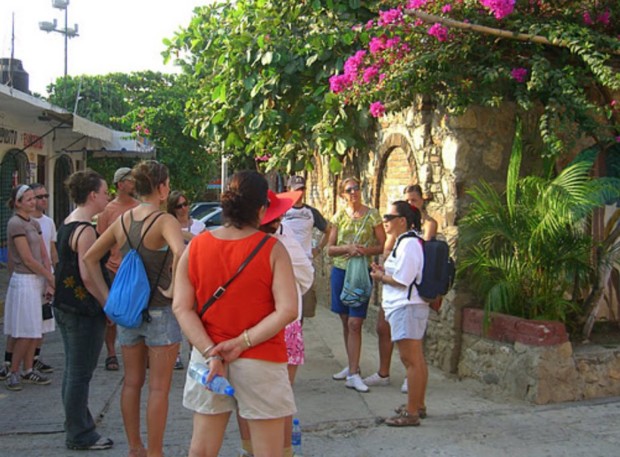 $300 MXN per person
Gina Machorro, better known as 'the Information Goddess', will introduce you to the riches of Puerto Escondido.  Every town should have a Gina, but she's one of a kind.  Gina has years of tourism experience, speaks perfect English, and knows the ins and outs of Puerto Escondido.  She will introduce you to local plants, stores, cultural points of interest and give you samples of local foods. The tour begins at the 'playa principal' and takes up up into 'el centro', the main part of town with shops, markets. Get a glimpse of life in Puerto!