Help Us Build Our Dream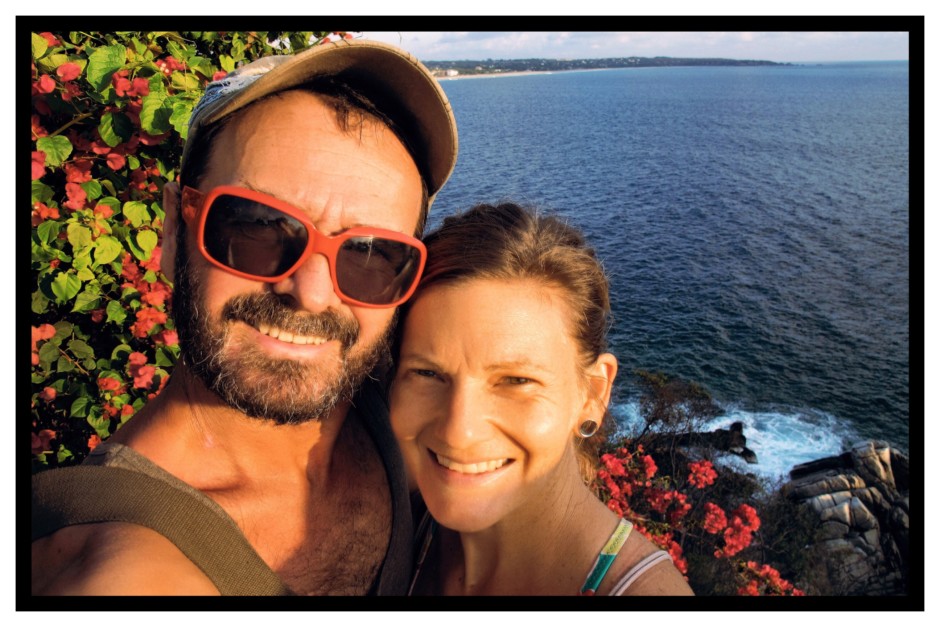 Hello Family and Friends.
We are so grateful that you are considering financially helping us to build our dream. We have been teaching people how to live better lives, and now it is time to take the next step.
Please read on.
With love and gratitude,
Kerri and Stuart
---
Here is the plan in a nutshell:
Our land is located in a quiet area of our neighborhood with an ocean view.
With loans, donations, and savings, we build our retreat center which includes:

Guest Cabañas with private verandas and AC option
Large Community Hang out Space with full kitchen
Infinity Swimming Pool
Large Ocean view Circus Gym and Dance/Yoga Studio
Beautiful Gardens connecting everything
Our year round retreats have infinite potential and options for everyone.
We pay back our loans and reward our donors.
Everyone is happy.
To see more about our company history and plans, scroll to the bottom of this page.
---
This is a video. Click the image to watch.
---
Here is a satellite photo of the land.
---
Some main points we would like you to consider
Please read this!
When considering investing in a project in Mexico, we urge you to look beyond what the US news tells you about Mexico. There is plenty of information with realistic pros and cons of buying land, retiring, and building businesses in Mexico because so many people are doing it. Also Mexico, like the US, is a huge country with a wide variety of markets. For example, in the US, you might consider investing in Austin, Texas, but you would definitely not invest in Detroit. In the same way, many people are investing in the Oaxaca coast of Mexico, but nobody is buying property in Sinaloa.
---
Instead of looking at it as an investment and focusing on the return, please look at it as a way to support this amazing project. It is not only our dream, but it is the product of the last 24 years of committed, hard work, responsibility, consistency, and mastery of our trades. We have worked hard to save money, and this is what we have been saving for.
---
We are doing this no matter what, but we really want you to be a part of this dream project. If you choose not to help, we will figure it out slowly. If you choose to help us now, you can watch us thrive, and be a part of the biggest, most exciting project of our lives that will help many people.
---
We will pay back all loans, and reward all donors! See numbers below.
---
We are rapidly outgrowing our current business location, and the time to act is now. Our business is growing, but the availability and quality of the business location (essentially retreat center) that we rent are diminishing. We are very ready to set the foundation of the future success of our business. We foresee that we have up to 2 more years at our current location. If we start building now, our new place will be open in 1.5- 2 years.
---
In addition, the price of land in the area is increasing rapidly. The value of the land and retreat center will double in the next few years. Now is the time.
---
Tourism is rising rapidly in Puerto Escondido, and so is the need for accommodations and hotel packages. During high season, there are always people looking for accommodations. What we offer is right in line with the tourism here.
If you are interested in lending or donating and would like to see our business plan, please email us at SweetRetreatsdr@gmail.com
---
About Puerto Escondido and Surrounding Areas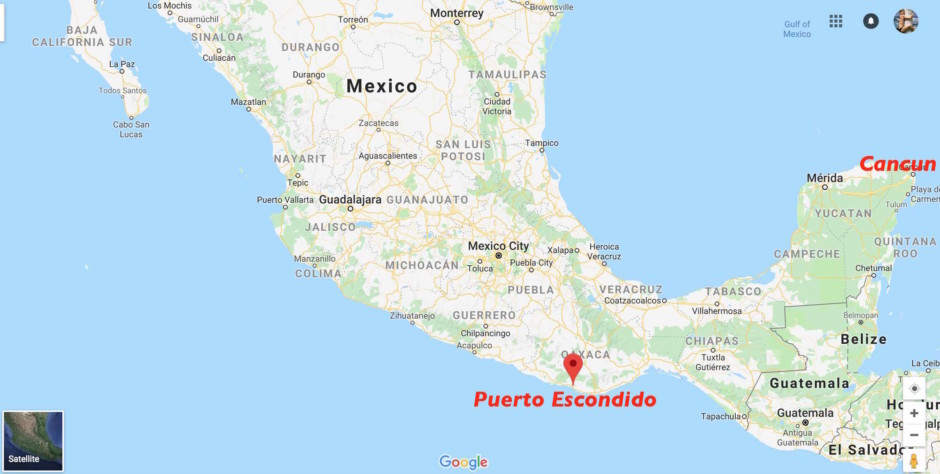 Puerto Escondido "hidden port", is a located in a safe, cartel-free, tourist and ex-pat friendly area of Mexico, in the state of Oaxaca. It is a known world class surfing destination, and attracts people from all over the world. The ex-pat community in and around Puerto Escondido ranges from people from the United States, Canada, Germany, Australia, and Spain. Many people have come to build their homes, open tourism businesses, and enjoy the slower paced lifestyle. The local people are friendly, welcoming and always eager to help. There is no hostility to foreigners, and everyone is greeted on the streets and at the beach.
This town is up and coming and developing quickly. Price of land and rents are rising with the rise and demand of tourism, and it is a great time to buy and invest.
Click the image below to watch a 2 minute video about Puerto Escondido.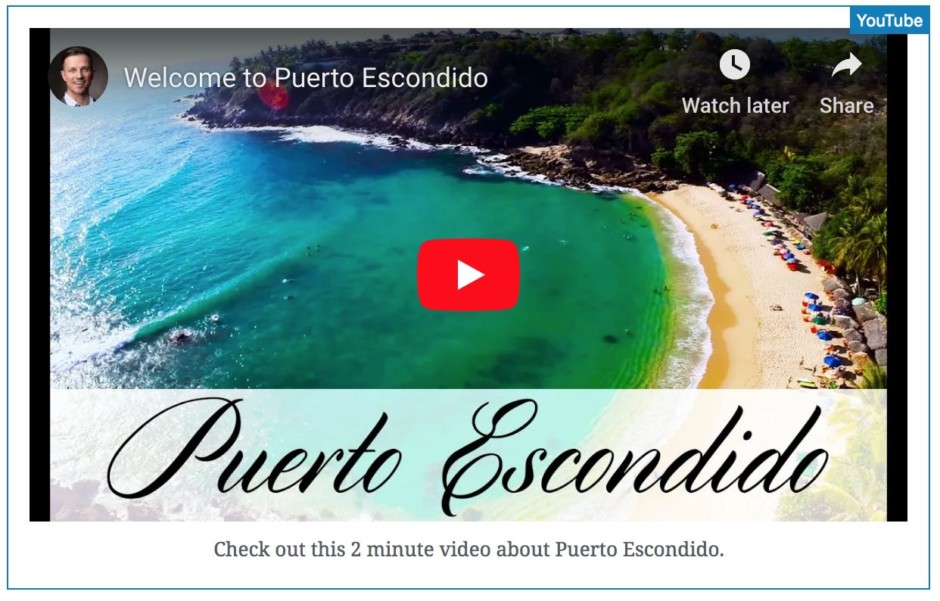 ---
Fun Facts about Puerto Escondido
Puerto Escondido is a safe, cartel free, crime free area of Mexico where we feel safe to walk the streets at any time of day or night. Many families live here, and there is a wide range of people.
Surrounding areas of Puerto Escondido are also safe and full of travelers and ex-pats. These areas include Bajos de Chila to the north, Mazunte, Zipolite, and Huatulco to the south.
Closest airport is in Puerto Escondido, a 15 min drive from our place. More and more flights are coming in and out of this airport, and it is soon to become an international airport.
Closest International airport is Huatulco, a very popular resort town just a 2 hour drive.
Oaxaca City, the nation's arts and food capitol, is a day's drive away. This brings more possibilities of cultural opportunities, exchanges and business.
---
Click on the following Links for further research.
Tourism and Living in Mexico
Foreigners Buying Land in Mexico
Mexico is known for its bureaucracy, and land rights are not exempt from that. The Mexican government welcomes foreigners to own land and businesses because they see the benefits reaped from the influx of tourism. Mexico has 2 options by which foreigners can legally buy land, through a bank trust or a corporation. Our plan is to open a corporation which will buy the land. With this bureaucracy comes paperwork, fees, lawyers, accountants and more paperwork. The good thing is that we have a fantastic lawyer, a Canadian expat who has been living and working in Oaxaca for 18 years. Our lawyer has walked other foreigners through the process of buying land numerous times, and we feel confident in her services. For more information on foreigners buying land in Mexico, click here. For more information about the benefits of opening a corporation in Mexico, click here.
---
Numbers and Points
The entire project will cost $600,000. We need $200,000 in donations and loans.
Note to lenders! 20% of our gross profit for 2018 was spent on accommodation rentals.  Too much!  Much of that 20% can go directly toward paying you back.   In addition we can make additional profit by renting our rooms out during time between retreats.
Note to donors! Our place is meant to be a haven for people who want to feel great, thrive, and learn skills that will help them continue to thrive when they leave. Your support guarantees you access to our services. See donation rewards below.
Market growth potential is looking great! Over the last 9 years, we have been running Circus/Aerial Fitness Training Intensive Vacation Retreats mostly for singles. Over the last 2 years, we have launched out Family Retreats which open the market to families with young children. There is a growing market of families who are seeking all inclusive vacations without the polished hassle of resorts. We have been working hard to grow this part of our business to open up more financial success.
We have run over 30 retreats, and we have never lost money on a single retreat. We watch our market carefully, plan our seasons accordingly, and keep up our daily social media marketing without fail. In addition, our product (our retreats) is top quality, and we have a growing number of repeat guests.
The rise in popularity of all inclusive health and fitness retreats as well as the attraction to Puerto Escondido are creating a larger market for our business. Teachers and group facilitators are looking for places like ours to hold their retreats. We will be able to accommodate many types of retreats including:
More Aerial Retreats
Yoga Retreats
Teacher Trainings
AcroYoga and Aerial Yoga
Bungee Dance/Fitness
Ecstatic Dance
Healthy Lifestyle and Nutrition Retreats
Fitness, Weight-loss, and Cleansing Retreats
Corporate Training and Team Building
Private Parties and Events (weddings, birthday parties, family reunions, etc.)
Summer Camps
During down time between retreats, Casa Chango will be open as an all inclusive guest house/hostel for travelers. With our retreat and kitchen staff, we can offer healthy food and fitness classes to raise the value of our hostel over our competition.
We estimate that once our place is built, and we are up and running, we will be able to start paying back loans. We are happy to offer a percentage of interest that works for both parties depending on the size of loans and payback timing.
We have been doing and continue to research on the ins and outs of building in this area. We have hired a well respected design/build firm to build our project. We will strictly adhere to building codes, standards, and guidelines. When taking on contractors for electrical and plumbing work, we will fully investigate their prices and terms and conditions.
---
If you are interested in lending or donating and would like to see our business plan, please email us at SweetRetreatsdr@gmail.com
---
Beaches of Puerto Escondido

There are 5 beaches along the Puerto Escondido coast alone. From north to south, they are:
---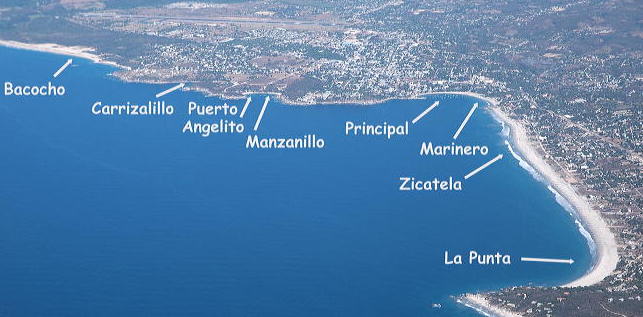 Playa Bacocho – vast and open Pacific coast -with turtle sanctuary and beautiful beach club resort.
Carrizalillo – beautiful cove beach – a popular destination for travelers.
Manzanillo (Puerto Angelito) – most popular swimming and snorkeling beach.
Marinero/Playa Principal – fisherman's beach where you can go for a swim, sunbathe, and buy fish fresh off the boat.
Playa Zicatela/La Punta – world class surfing beach.
---
Check out this photo exhibition of Life in Puerto Escondido.
exciting destination wedding in villas carrizalillo puerto escondido
---
Photos of Sweet Retreats
created by dji camera

Processed with MOLDIV
---
Our Sweet Retreats Promotional Videos
Aerial Retreats
---
Family Retreats
---
A little history about our business…
Sweet Retreats is run by us, Kerri Kresinski and Stuart Polkinghorne. We offer all inclusive retreats centered around intensive trainings in circus/aerial arts, acrobatics, yoga, dance, fitness, and expressive arts while feeling great, eating well, and enjoying Mexican culture. Our top priorities are providing world class teaching, healthy, delicious meals and an atmosphere where guests feel completely at home.
Sweet Retreats began in 2010 when I (Kerri) went to the Dominican Republic as a guest teacher for a circus program at a resort. I returned home to San Francisco, California where I performed and taught circus arts full time, and told my students my idea to bring them to the beach for a training vacation retreat. The first retreat happened 5 months later, and I continued holding retreats in the DR for the next 7 years. In 2016, I teamed up with Stuart, and we moved to Puerto Escondido, Mexico, a town known for its surf and international beach tourism where we immediately began holding retreats.
It is our 10th year hosting circus fitness training and lifestyle retreats, and we have come a long way. Since our move to Mexico, we have settled in and expanded our programs for visitors and locals. We currently run up to 15 retreats per year including our intensive aerial training programs, family retreats, and personal retreats. We continue to grow our retreat offerings to include different people with different goals, desires, and needs.
Building a local community here in Puerto Escondido is also very important to us. We have been integrating more local classes, programs, and employment opportunities for our neighbors. We have a local kids' circus program teaching valuable skills to children from various backgrounds and providing opportunities to perform in our community shows. We plan to keep expanding and building this program.
Our retreats are currently held in a rented community complex just a short walk from the beach. Everything we need is on site including our circus gym, eating/hang out space, ocean view rooftop and accommodations. We do the best we can with the rented property, but unavoidable limitations prevent us from growing and providing the best possible experiences. We are creating a sustainable plan for the future of our business and community offerings.
Our new retreat center will help to grow our offerings by increasing the quality of our accommodations and services, expanding our market, offering non-retreat accommodation rentals, creating an artist in residence program, and growing our local creative community.  We have a 1200 square meter (11,000 square foot) piece of land 1/4 mile from our current location on which to build our dream.  The project will cost $600,000 to finish, and it starts here and now with your generous donation or loan.
With my organization skills, experience producing events, and mastery of my craft and Stuart's tireless commitment to epic meals, photography, design, and building skills, we make the perfect team. Together we are extremely motivated and committed to this project and are so grateful for your support!
---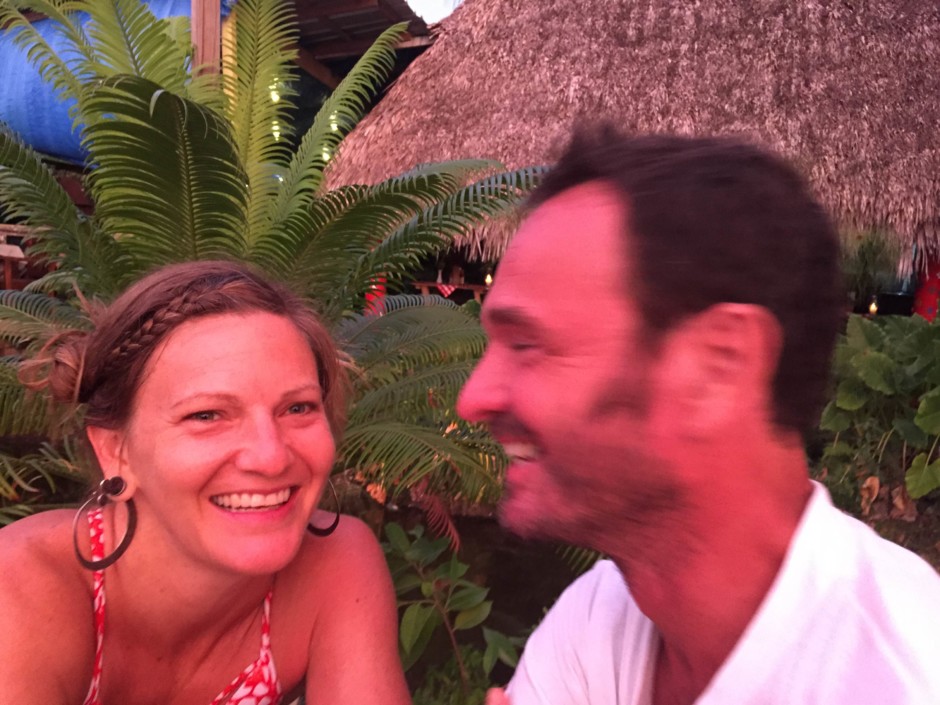 Thank you again for your time, attention, and consideration. We invite you to come visit us here soon. Just let us know when and we will be happy to show you around and answer all your questions. We believe in ourselves, our abilities, and our experience. We believe in this project and this location. We hope we can convince you to believe in us too!
Love and Gratitude,
Kerri and Stuart
---
Please email us at SweetRetreatsdr@gmail.com with any questions.
---
We are offering the following rewards for your generous donations:
$10,000 – a week for up to 5 people at our new retreat center
$50,000 – 1 week long retreat per year for you for the rest of your life
$100,000 – a week long all inclusive retreat for you and up to 10 friends in our new retreat center, plus 1 week long retreat per year for you for the rest of your life
$200,000 – a week long all inclusive retreat for you and up to 10 friends in our new retreat center, plus 1 week long retreat per year for you and up to 5 friends for the rest of your life
$300,000 plus – 1 week long retreat per year for you and up to 10 friends for the rest of your life
If you are interested in lending or donating and would like to see our business plan, please email us at SweetRetreatsdr@gmail.com.