At Sweet Retreats, we pride ourselves on quality, and this starts with our instructors. 
No matter which retreat you sign up for, you are guaranteed to have world class instruction.  Each retreat has a different focus, and all of our teachers are masters of their disciplines.  You can see descriptions of each retreat with teacher bios here.
---
If you are interested in being a Guest Teacher at Sweet Retreats, email us at  SweetRetreatsDR@gmail.com.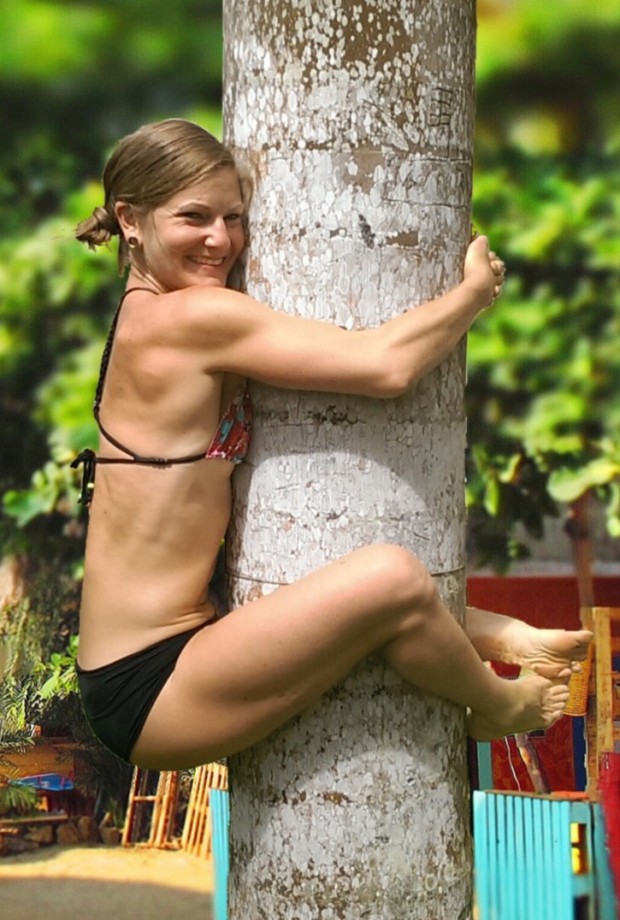 Kerri Kresinski founder/ manager of Sweet Retreats, teacher of aerial tissu, flexibility, handstands, cardio/fitness, yoga, creative movement, act development, and radical self-expression, nutritionalist, life-coach, visionary and believer in dreams.
It is my life's purpose to support myself and others to find our unique truths and live our dreams. I have a passion for exploring practices that deepen body awareness, physically, emotionally, and energetically. When we dive into our bodies and and climb out of the linear mind, we cultivate self awareness that can open us up to creating a life that is better than we could have ever imagined. This is our life. Let's live it!
Practicing massage therapy, Alexander technique, butoh, African dance, yoga, and circus arts allowed me to look deeper into myself both physically and emotionally as I explored and pushed my self-perceived limits. I studied circus with master teachers in Canada and San Francisco focusing on aerial tissu, rope, hand balancing, flexibility/contortion training, and floor acrobatics. I have performed in shows and festivals all over the world and express my passion for life through movement. You can see my solo and duo work here.
Technique and physical strength have never come naturally to me. I have had to figure things out along the way, and I still find the joy in it. As a teacher, I love to work with all body types and help figure out the best route for each individual, celebrating successes big and small. I have been teaching acrobatics, yoga, dance, radical self-expression and aerial arts for 20 years. I am a holistic health practitioner/massage therapist as well as a certified personal trainer and nutrition specialist through National Academy of Sports Medicine.
---
Each of our retreats has a different focus, and all our teachers are masters of their disciplines. You are guaranteed to have world class teachers here. Please see descriptions of each retreat to find who will be teaching.
---

---
Here are some Sweet Retreats' Featured Instructors.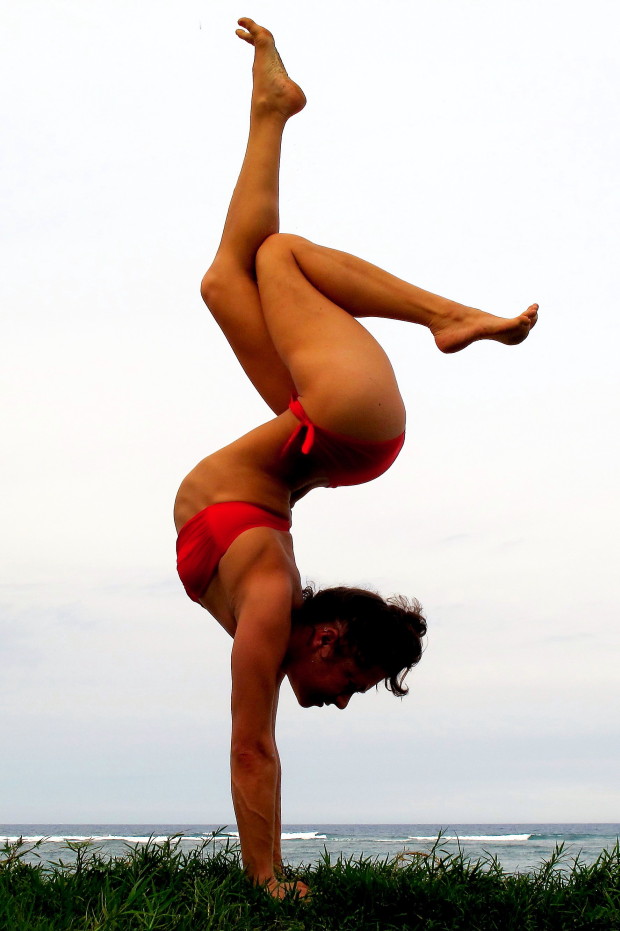 Chloe Marvel Light Axelrod (aerial hoop, flexibility), a born and raised San Franciscian, has over 15 years of circus training, and over 10 of circus teaching. She trained with masters of acrobatics such as Mr Lu Yi, and Xia Ke Min, and of flying trapeze Scott Cameron. She has done every thing from doubles on the flying trapeze to sitting on her head in contortion to basing and flying for three high human towers. Chloe's specialty is aerial hoop on which she has a solo act and a doubles act. With these acts, she synthesizes years of training, a love for spinning, strong, fierce passion for movement into a whirlwind of virtuosic expertise. Chloe teaches in the professional training program at the San Francisco Circus Center as well as recreational classes. Through teaching and performing she shares the magic of circus all over the world. chloeaxelrod.com (photo credit Stuart Polkinghorne)
---
Rain Anya  
Aerialist, actor, and dancer Rain Anya holds a degree in "Performance for Social Change." She has trained extensively in aerial and physical theatre, including immersive programs such as Circomedia (Bristol, UK), NECCA (Brattleboro, VT), and Circle in the Square (NYC, NY). Rain's aerial career began with the political circus company Wise Fool New Mexico. Out of inspired collaborations there, the seeds for the Paper Doll Militia were sown. With over 20 years of experience on stage, Rain's life's work is the integration of circus arts with other performance and movement disciplines. Most recent credits include:BALD; Beyond the Veil (San Francisco); London based Peter Pan, (US tour), This Twisted Tale (U.S. Tour and Edinburgh Fringe Festival). Rain is also a passionate aerial arts and yoga instructor. She has taught classes, specialty workshops, and private lessons at over 20 different facilities across the US and the UK. www.RainAnya.com
---
Jenn Bruyer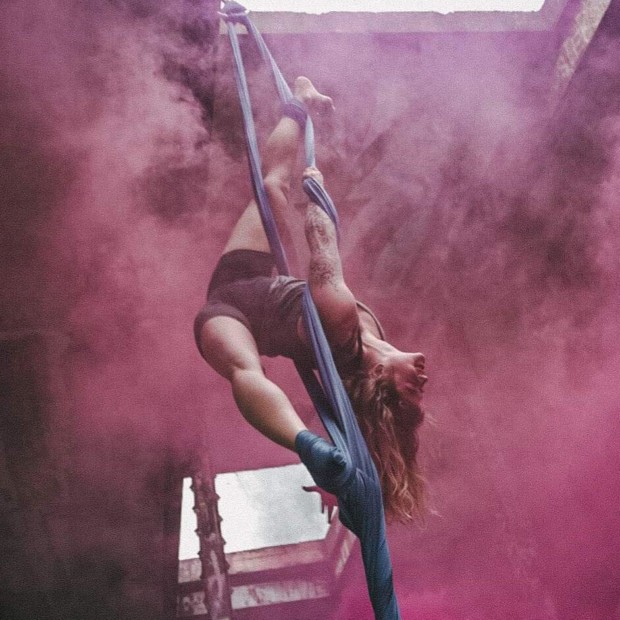 Jenn has been immersed in aerial arts since 2008. She is driven by her focus on fabric (silks) and sling (hammock) but also enjoys exploring cord lisse, cloud swing, trapeze, lyra, net and rope & harness. She has coached, choreographed and performed across the US from New York to Alaska. And has recently resettled in Seattle, WA after completing a 5 month 25 city workshop tour.
As an Aerial Coach, she seeks to provide the highest quality progressive instruction to aerialists of all abilities from novice to professional performer. Her mission as a human is to cultivate a warm, non-judgmental learning environment that fosters community, to build personal physical and emotional strength within the individuals who participate in this environment and methodically construct a vehicle by which to create art. Check out Jenn's website here and instagram page here.
---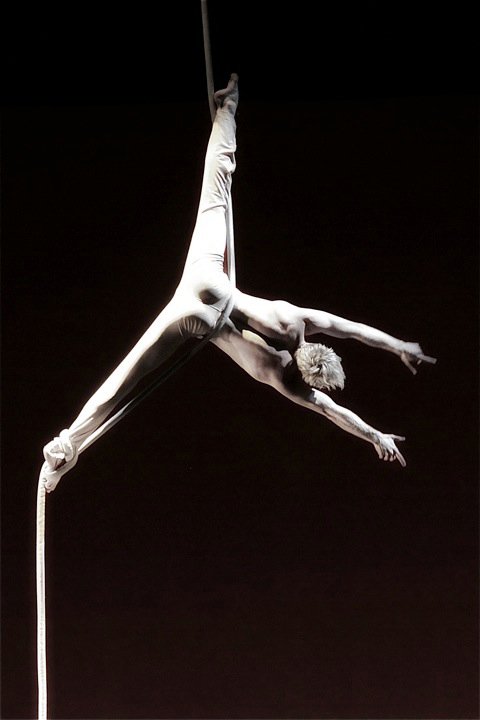 Brett Womack (Int/Adv Rope, tissu, choreography, performance)
Brett is a critically acclaimed aerialist who has been teaching and performing professionally for over 14 years. He received his training in aerial, acrobatics and dance from the Circus Center, Acrosports, and the San Francisco Ballet. The San Francisco Weekly has described Brett's work as "Stunning to behold," and he was the winner of the Judges Award and the Audience Award for 'Best Aerial Act' at the 4th Annual American Circus Festival in 2006. Brett has performed all over the world with such companies as Cirque Du Soleil, Luminario Ballet, Cirque Dreams, Troupe Vertigo, and Cirque Berserk as well as appeared on TV shows such as NBC's The Voice, Syfy's Face Off, and Fox's Hell's Kitchen. He has also worked on various commercial campaigns for the popular FX series, American Horror Story portraying characters such as 'The Rubberman' and 'Liz Taylor'. Currently based in Los Angeles, Brett performs weekly at The Edison downtown as one-half of the dynamic aerial duo Womack and Bowman. Together, with a passion to share their love of aerial art and provide high quality training to the greater Los Angeles community, the duo founded the popular aerial dance studio 'Womack and Bowman – The Loft" in North Hollywood. www.WomackandBowman.com Here is a video of Brett's work.
---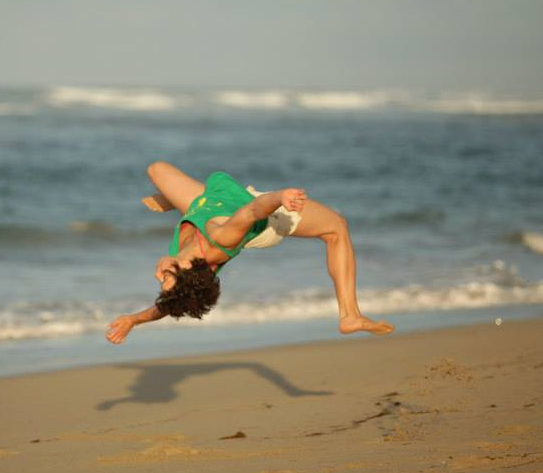 Shira Yaziv (handstands, acrobatics, AcroYoga, partner massage, hula hooping) I grew up in Haifa, Israel. Currently live in Oakland, CA, USAThroughout my childhood I experimented with different movement disciplines. In my late teens to early twenties, I spent 6 years studying with Ido Portal. Ido introduced me to the worlds of Capoeira, acrobatics, strength & conditioning, nutrition, teaching and performing. I went on to teach crossfit, Capoeira and became a personal trainer. This is when I found circus arts and parkour.
In 2008 I co-founded Athletic PlayGround, a playful dynamic playspace, which inspires a supportive, non-competitive community-oriented environment through vibrant movement group classes, open play times and events. I love teaching a wide variety of movement disciplines, performing and giving bodywork. shira.yaziv.com
---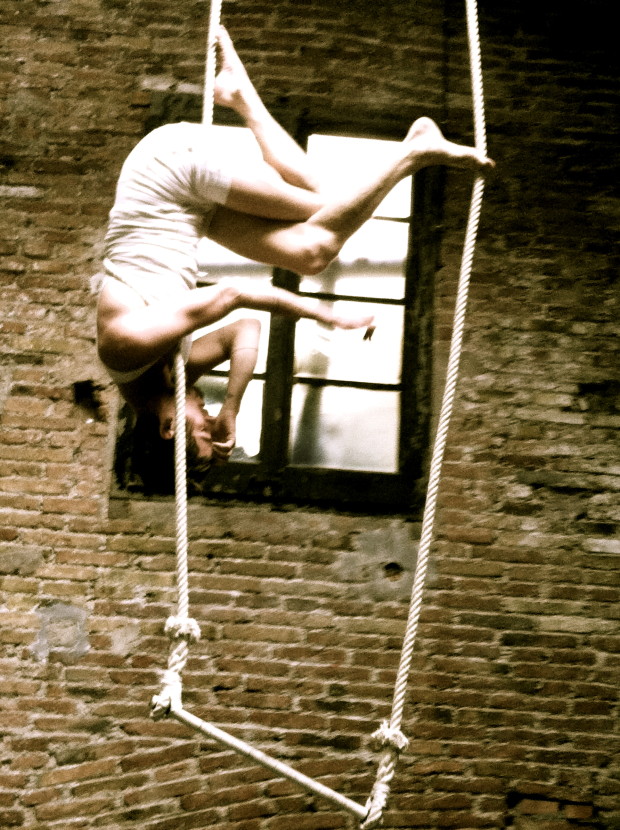 Cohdi Harrell (trapeze, rope, flexibility, handstands, creative movement, act development) is a New Mexico born performance maker. Coming from a backwoods history of training in circus and martial arts, he has spent the past thirteen years crafting, improvising, producing, and examining the articulation and potential of the human body. A primarily self taught trapeze artist and an untrained dancer, his unique approach to acrobatics and movement has brought him international acclaim; being hailed as "vital to the evolution of contemporary circus in America." His work takes him around the world and has been featured in the New York Times, National Geographic, CNN and many other publications he doesn't read. He is a 2013 recipient of the 'Makers Muse Award' from the Kindle Foundation. For the past seven years, he has worked as the co-director of RICOCHET (www.ricochet.name), a circus of two, whose theatrical circus productions have toured to sold out audiences and standing ovations across the country. See Cohdi on trapeze. For more information, please visit www.cohdiharrell.com
---
Click here to hear more about our world class teachers.