Kerri Kresinski  – Entrepreneur & Radical Coach
Founder/ director of Sweet Retreats
Teacher of aerial skills, flexibility, handstands/acrobatics, CIRCUS FITness, yoga, dance, act development, and functional, somatic fitness
Nutritionalist
Radical Life-coach
Event planner/organizer
Visionary
Believer in dreams.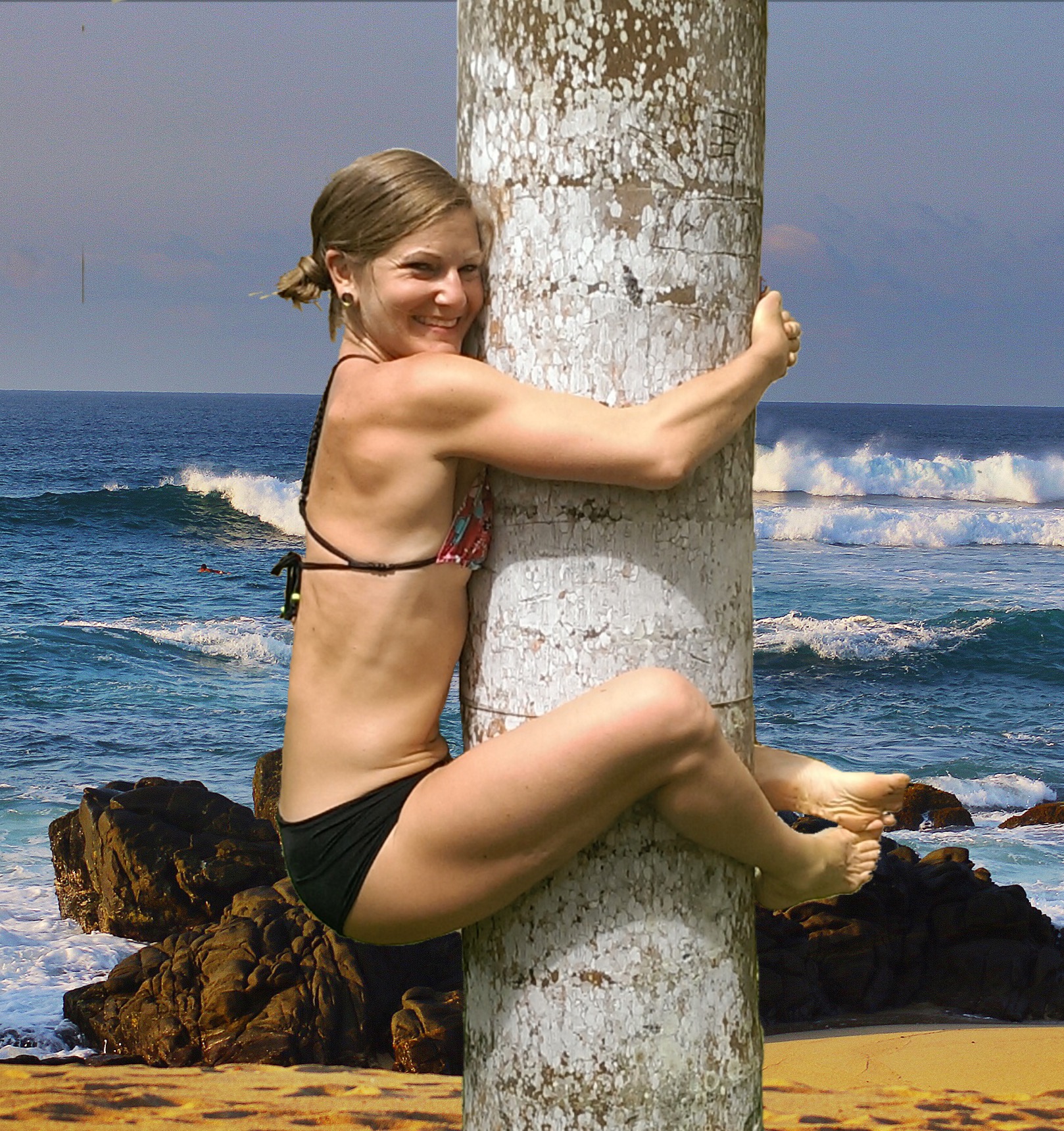 Kerri Kresinski – Movement has been my life's calling, and there is nothing else I have been so passionate about. I started my dance lessons when I was 3 years old and over the next 25 years studied theater, acting, music, circus acrobatics and aerial arts. My professional career as a multi-disciplinary performer brought me to shows and festivals all over the world. I express my passion for life through movement and feel that the body is the gateway to the higher powers for healing, transformation and expression.
Technique and physical strength didn't come naturally to me, but I have always found joy in figuring it out. This in conjunction with my insatiable appetite for understanding the body has helped me develop techniques using active flexibility, strength, and physics to work with physical movement and goals. As a teacher, I love to work with all body types and help figure out the best route for each individual, celebrating successes big and small. I have learned that anything is possible with patience, discipline, self-awareness, and a positive attitude.
It is my life's purpose to support myself and others to find joy in our lives and make choices that serve us physically, emotionally, mentally, and energetically, to reduce stress and allow space to wake up all that is possible in this life. When we climb into our bodies with curiosity and joy, we cultivate self awareness that can open us up to creating a life that is better than we could have ever imagined. This is our life. Let's live it BIG!
Credentials: Kerri Kresinski
Massage Therapist / Holistic Health Practitioner since 1998
Dance training since age 3 – ballet, jazz, modern, hip-hop, African, & butoh
Certified Personal Trainer since 2010 (NASM)
Certified Sports Nutrition Specialist since 2013 (NASM)
Certified Yoga Instructor since 2013. 200 hours w Flying Studios & 200 hours w Yoga Veda.
Acrobatics training with Master LuYi and other master coaches in San Francisco and Montreal 2003-2009
Aerial training – self taught and with master coaches since 2000.
Career Aerialist Performer since 2004
Aerial/Acrobatics instructor in San Francisco, Oakland and international workshops 2004-2016
Co-founder of Sweet Can Circus – 2007
Creator/Director of Sweet Retreats intensive retreats since 2009
Other skills and interests include percussion, strengthening and liberating the body, choreography, ritual, organization, dogs, radical inclusion, loving kindness, crafts, healthy food and lifestyle, and gettin' down on the dance floor! Mostly I LOVE to share all of this with people!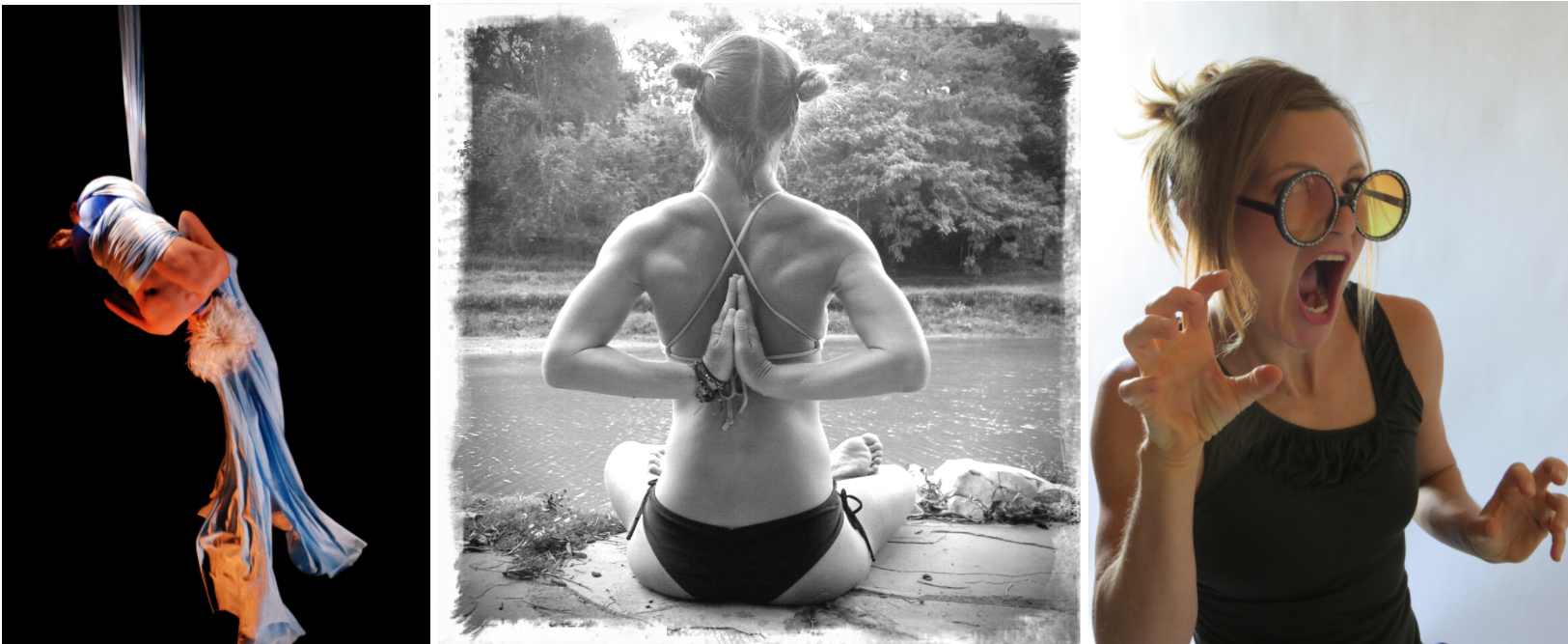 ---
You can find more information about me using the following links:
---
Keep in touch with me here!
Email me at SweetRetreatsDR@gmail.com
Live BIG!
– Love Kerri Kresinski
"Kerri Kresinski creates a welcoming, encouraging environment just by being herself, and in turn I was able to let myself be more free, more silly, more open, more EVERYTHING. Just MORE. It was an awesome learning experience, and I am grateful to have had the opportunity to attend." Angela Jackson – Halifax, NS. 2017

Kerri Kresinski creates a safe, sacred space in which you as an aerialist can create. She has a fun, warm spirit, with a playful master of her craft. She gave me more confidence in my artistry than when I started. I literally feel that this workshop changed my life. Kerri's personality and teaching expertise made it all very natural, and enjoyable.
There are teachers that stick with you all your life and that you hope to cross paths with again. Kerri Kresinski is one of these people.
– Sarah Webb Boston, Massachusetts 2017
---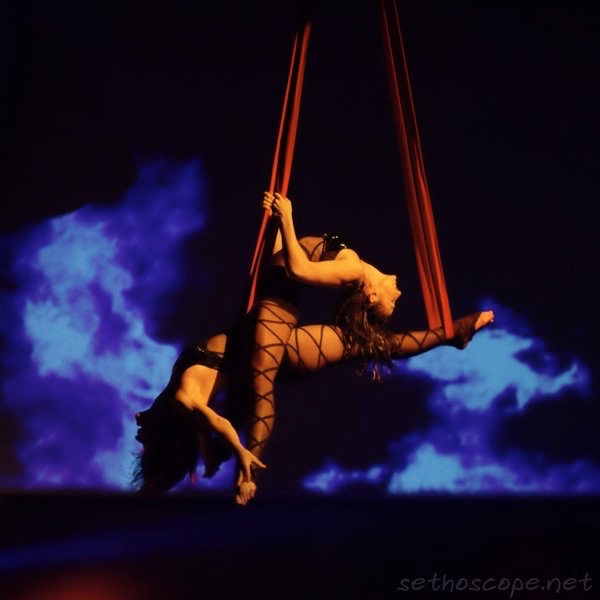 Kerri and Chloe have been teaching, training, and performing together as a duo for over 10 years. As time passes, their friendship has deepened, their working relationship has become more intuitive, and their collective wisdom of the body has expanded exponentially. They are truly a duo with infinite possibilities. One of the many things that makes this duo so special is that they love teaching, and find delight in watching their students grow and learn. In teaching, they stress the importance of good form, efficient training, hard work, artistry, and most important, FUN. You have to find the love for the training. No holding back in the circus! Click here to see videos of their performances (duo and solos). Click here to see their Circus Bootcamp training video.
---
---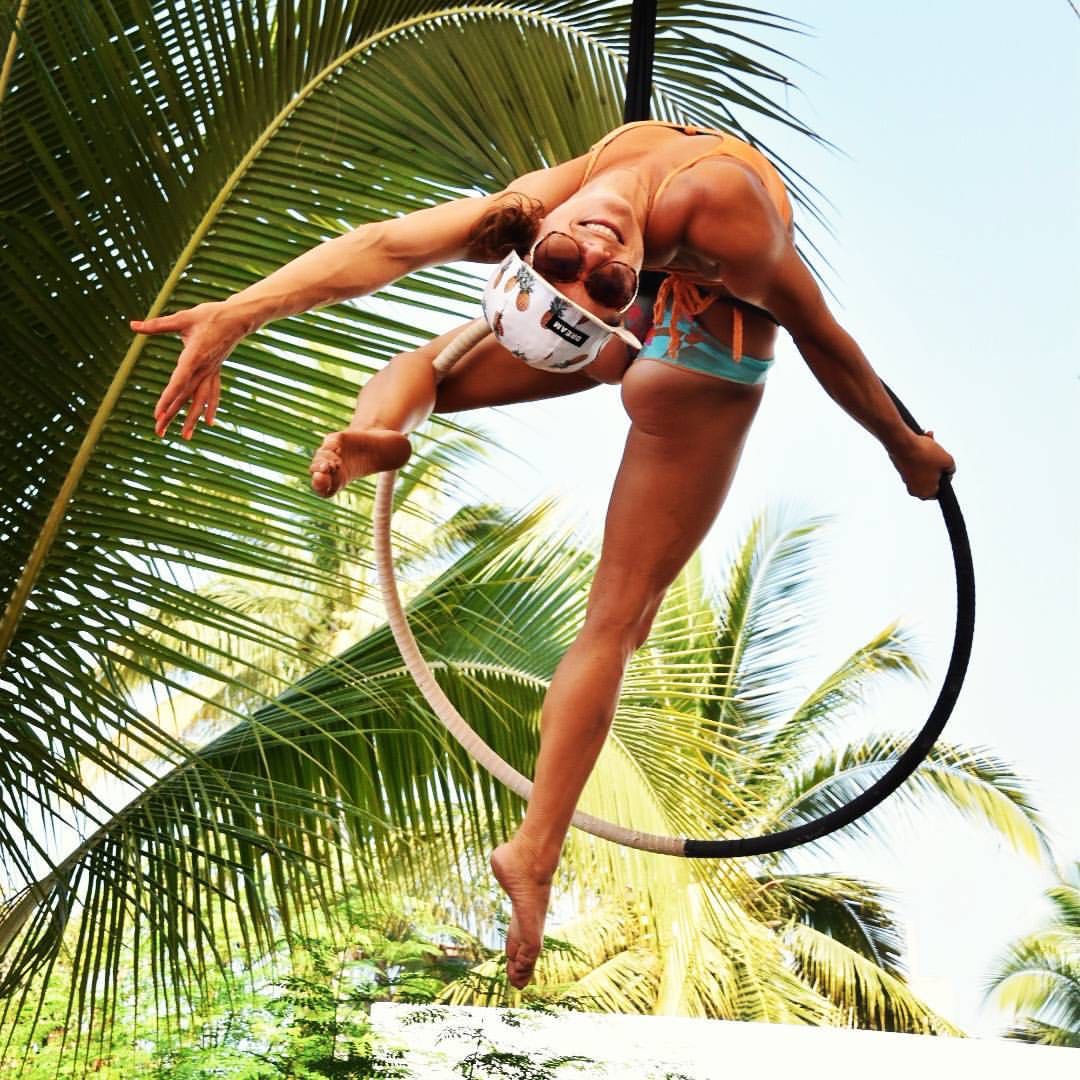 Chloe Marvel Light Axelrod –Sweet Retreats featured teacher of flexibility, strength, and style, master of the aerial hoop/lyra, coach, motivator, baker (gluten-free, vegan, or old fashioned), in-house bartender, and friend.
Chloe Marvel Light Axelrod is a powerhouse performance artist and teacher whose talents have carried her around the world. Chloe has performed for a variety of acclaimed companies in world-class productions in places such as San Francisco, Tokyo, Osaka, Atlantic City, Leipzig, as well as in the Dominican Republic and Mexico. Chloe is known for her dynamic performance style, full of high-level acrobatic and aerial skills combined with effortless grace and incredible form.
Chloe, a born and raised San Franciscan, has over 15 years of circus training, and over 10 of circus teaching. She trained with masters of acrobatics such as Mr Lu Yi, and Xia Ke Min, contortion with acclaimed Serchmaa Byamba, and of flying trapeze Scott Cameron. She has done every thing from doubles on the flying trapeze to sitting on her head in contortion to basing and flying for three high human towers.
Chloe's specialty is aerial hoop on which she has a solo act and a doubles act. With these acts, she synthesizes years of training, a love for spinning, strong, fierce passion for movement into a whirlwind of virtuosic expertise. Chloe teaches in the professional training program at the San Francisco Circus Center as well as recreational classes. Through teaching and performing she shares the magic of circus all over the world. As a teacher and performer, her style, skills, range and personality are un-paralleled. Check out Chloe's website as well and her hoop videos here.